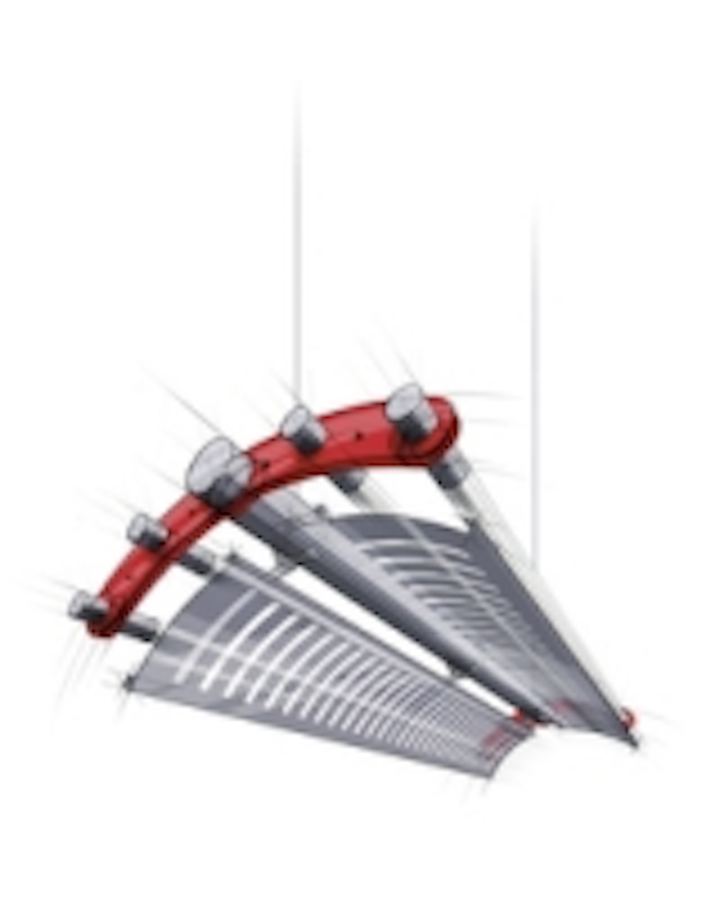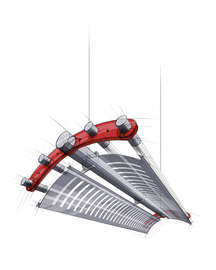 Date Announced: 06 Apr 2009
Mequon, WI - Stile proudly introduces Lynk, the lighting designer's dream! The ultimate lighting solution, Lynk offers contemporary sconces and pendants with unlimited customization options. "Lynk's design was inspired by the drive to push the lighting design barrier. Our goal is to deliver versatile, modern components that maximize output and create a foundation upon which lighting designs can develop," explains Director of New Product Development, Curt Blaszczyk.
Giving a refreshing spin to ordinary lighting designs, optional curved and flat decorative panels accent Lynk's streamlined design. Aluminum and clear acrylic panels with frosted accents enhance the fixture and add color. Never limiting a design to standard selections, the decorative panels can incorporate custom designs, cutouts and colors gels. A palate of durable powder coat paints and brushed aluminum finishes are available throughout the Lynk product line. Additionally, it features integral ballasts and is UL listed for damp locations. The new inspirational Stile brochure highlights the standard offerings, leaving room for imagination and creativity. Download the Lynk brochure and get more information on the Stile brand at www.specstile.com.
Lynk Pendants
Defined by its unique bulkheads, Lynk's standard offering can be customized to incorporate additional shapes. Utilizing efficient T5 and long-lasting LED light sources, Lynk pendants boast up to 98 percent total luminaire efficiency (TLE). Designed to assist in meeting ASHRAE-LEED requirements, its optional shielding is field-adjustable to optimize efficiency and control. In addition to decorative panel and shielding options, Lynk presents continuous row capabilities. The modular design's flexibility allows it to adapt to any application, from those requiring thousands of feet, turning corners and changing elevations to ones satisfied by an independently hung section. Two, three and four lamp modules can be strategically placed with unlit spacer sections, within the same system, to allow illumination variation and continuity.
Lynk Sconces
Featuring a minimal, ADA compliant 2.4" wall projection, Lynk sconces complement the pendant's sleek, low-profile design. Utilizing efficient T5 fluorescent lampings to provide functional lighting, Lynk offers customizable decorative panels to integrate a contemporary look into project designs. Giving the utmost attention to design details, it features frosted acrylic diffusers that conceal the lamp and add a uniquely lit perimeter accent. Lynk offers the flexibility available throughout the Stile brand, with the ability to customize color beyond the standard and the versatility to mount sconces vertically, horizontally or as a ceiling fixture. The variety of options was purposefully designed to inspire creativity.
Contact
Stile - A brand of SPI Lighting Inc. SPI Lighting Inc. 10400 N. Enterprise Drive, Mequon, WI 53092-4475 262-242-1420 www.spilighting.com
E-mail:contact@spilighting.com
Web Site:www.specstile.com