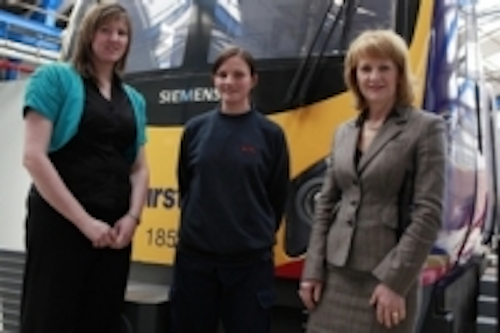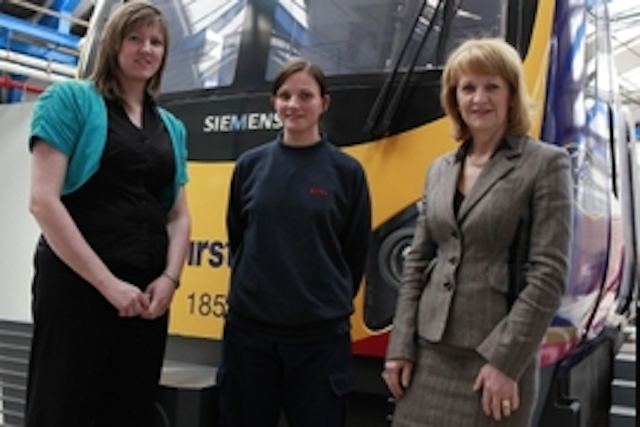 Date Announced: 21 Apr 2009
Ulverston, UK -- The Rt Hon Beverley Hughes MP, Minister for the North West and Minister of State for Children, Young People and Families has visited Marl, a successful North West England business, to be briefed on the company's energy-saving LED lighting technology and their young apprentice scheme.
During the Minister's visit, Marl Managing Director Adrian Rawlinson demonstrated a new rail carriage interior light developed by the company that can reduce energy consumption in this area by as much as 50%. Based on long lasting LED technology, the lights last for ten years or more of continuous use, eliminating the need for the maintenance team to check and replace blown bulbs.
He also discussed other applications LED lighting technology, which range from interior and security lighting for buildings to panel lights for industrial control panels. Ms Hughes also met the Production Manager, Sales Specialist and apprentice working at Marl.
Marl manufactures LED assemblies for the electronic, rail, architectural, power generation, defence and telecommunications industries at its 6 acre site in Ulverston. Marl has been in the town for 35 years and has over 100 employees at the site. The company has prestigious contracts with businesses worldwide ranging from British Energy to Amtrak, and its products are used by the FIA as part of a crash severity warning system for Formula 1 cars.
Commenting, the Rt Hon Beverley Hughes said, "It's very good indeed to visit a successful and entrepreneurial North Western manufacturing business whose plans for growth are based on technology that both addresses the issue of climate change and helps reduce maintenance costs. Marl is a particularly inspiring example as the company provides an environment for young people to grow and develop as through its apprentice scheme. I wish Adrian and his team every success with their new product."
Adrian Rawlinson added, "We were greatly honoured to welcome the Minister to our premises in Ulverston. Marl is at the leading edge of ultra efficient LED lighting, a technology that is poised to become the lighting technology of choice in buildings and vehicles, as well as for control panels, as it can reduce energy consumption, improve reliability and save other costs. We appreciated the opportunity to bring this to the Minister's attention."
About Marl
Marl has specialised in the design and manufacture of visible LED indication and illumination components and systems for over 35 years, to customers in the electronic, power generation, defence and telecommunications industries. Its highly trained and experienced team of over 100 design and manufacturing specialists operate from a dedicated technology park in Ulverston, England and stand ready to offer its customers a solution to any requirement. They are able to offer a range of standard products, customised to suit individual projects, or even design a specific component from scratch. Marl is a quality company. It is registered to BS EN ISO 9001:2000 standard and fully RoHS and WEEE compliant.
Photo caption from left to right: Gemma Birkett, Rail Sales Co-ordinator and Clare Walling, CNC Machining Apprentice, Marl International; Rt Hon Beverley Hughes MP, Minister for the North West and Minister of State for Children, Young People and Families.
Contact
Marl International Limited Tel: +44 (0)1229 582430 Fax: +44 (0)1229 585155
E-mail:marketing@marl.co.uk
Web Site:www.marl.co.uk