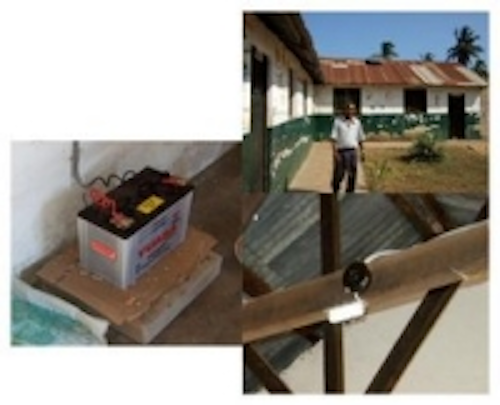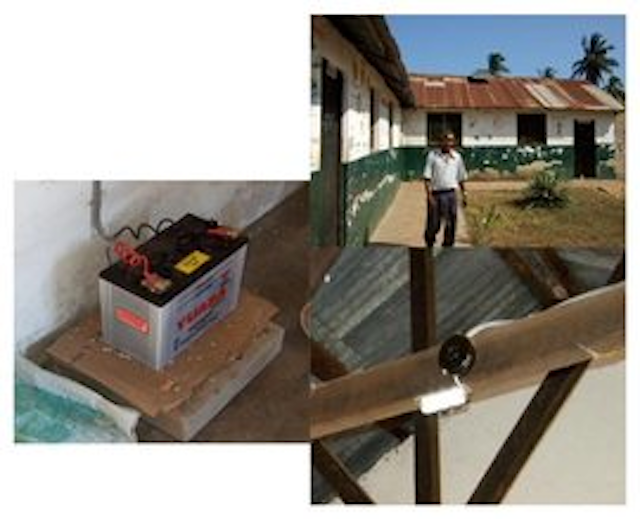 Date Announced: 27 Apr 2009
The above school in the remote area in Africa is fully lit by Newton's LED Lights utilising the sun-energy which is available in abundance and it is free of charge.
The lights used are the Newtons' 330Lm Bright Light LED Modules. 64 modules, one solar panel and one rechargeable battery covered the whole school.
This entire school is lit by these lights and working very efficiently bringing night vision for the people who relied very much in kerosene lamps.
Money saving on kerosene oil and no carbon emission makes this a viable solution for ECO friendliness.
My sincere thanks to Mr. Mark Simpson, 'CO2Balance in UK', for his excellent work done on this 'light up the school' project.
We will be lighting up more places and will keep you all posted.
Contact
Tony Newton Newtons Computer Systems
E-mail:tony@newtonscomputers.com
Web Site:www.newtonscomputers.com