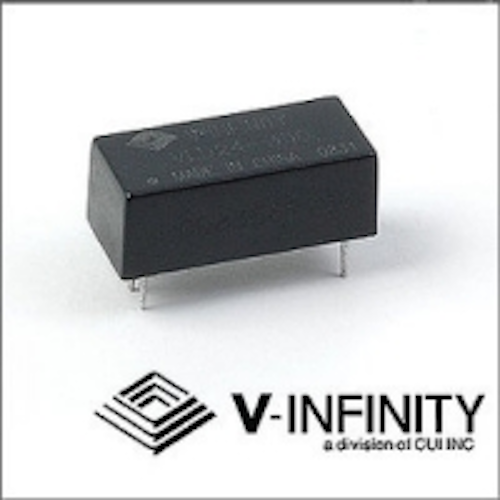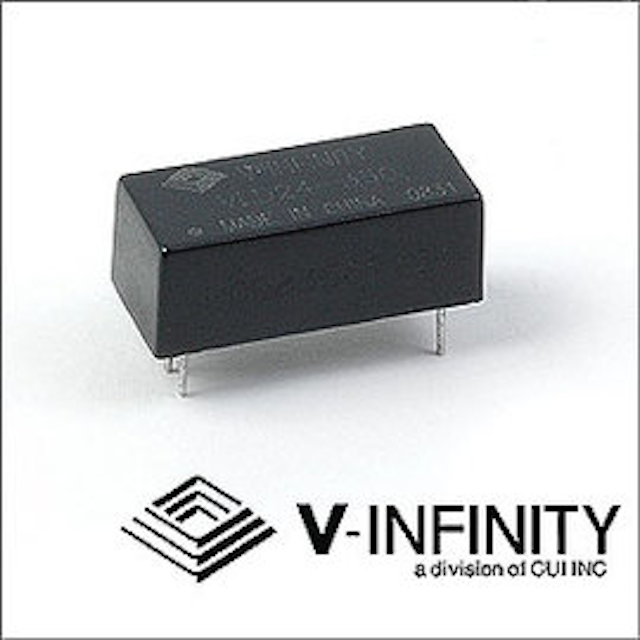 Date Announced: 23 Apr 2009
V-Infinity, a division of CUI Inc, announces a new line of step-down constant current dc-dc converters that have been designed for driving high power LEDs. The VLD24 series has efficiency levels of up to 95% and a wide input range of 5.5 to 36 Vdc.
The series has two means of LED dimming: PWM digital dimming and analog dimming control via a trim POT. The VLD24 is ideal for a wide range of LED applications where precise accuracy and brightness control is needed, including signage, transport, consumer electronics, and signaling.
Available output currents include 300, 350, 500, 600, and 700 mA with an output voltage range of 2 to 32 Vdc. The VLD24 series has an ambient operating temperature range of -40°C to +85°C at full load in the 300 mA and 350 mA versions and -40°C to +71°C in the 500 mA, 600 mA, and 700 mA versions.
Short-circuit protection and on/off control are standard features. This series is compact, measuring 0.897 x 0.401 x 0.374 inches in a pcb mount package. The VLD24 series is available immediately through Digi-Key with prices starting at $10.50 per unit. For quantities over 500 pieces, please contact CUI directly for OEM pricing.
Summary:
► Product name: VLD24 series
► Availability: 5 weeks production
► Possible users: LED applications where precise accuracy and brightness control is needed
► Primary features: high efficiency, constant current
► Cost: $10.50 per unit through Digi-Key
Contact
For more information, contact: Maggie Lefor, Promotions Manager Phone: 503-612-2391 E-mail: mlefor@cui.com For technical questions, contact: Jeff Schnabel, V-Infinity Product Manager Phone: 503-612-2332 E-mail: jschnabel@v-infinity.com
E-mail:sales@v-infinity.com
Web Site:www.v-infinity.com