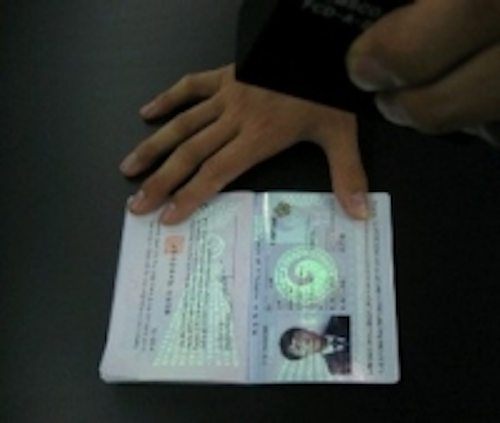 Date Announced: 16 Apr 2009
Seoul Semiconductor's subsidiary reached an agreement with M-Vision for licensing patents related to 'portable fluorescent forgery detector' jointly developed with KOMSCO.
Seoul Semiconductor, a world's leading LED manufacturer, said on April 13 that it reached an agreement with M-Vision for licensing patents related to portable fluorescent forgery detector, which was jointly developed by its subsidiary Seoul Optodevice (President: Oh Myeong-seok, www.socled.com) and Korea Minting & Security Printing Corporation (KOMSCO).
With the licensing contract, Seoul Optodevice will receive licensing royalties from M-Vision, an industrial optical component developer, as a part of sales of 'the portable fluorescent forgery detector' adopting its technologies.
'The portable fluorescent forgery detector' is widely used for identifying forgery of bank notes, securities, passports, gift coupons, and ID cards by commercial banks and financial companies, as well as transportation companies, self-employed firms and small businesses that mainly transact securities. And its demand is expected to significantly increase as counterfeit money raises issues around the world.
Ultra violet (UV) mercury lamps have been mainly used for detecting forgery, but UV LED provides excellent features in lifetime, durability, output power and eco-friendliness. Unlike existing UV mercury lamps that can detect forgery in dark areas only, UV LED can easily identify forgery even in bright places.
Meanwhile, Seoul Optodevice installed commercial production facilities of short wavelength deep UV LED for the first time in the industry, partnering with the U.S.-based SETI in the form of investment in stakes. Seoul Optodevice is the only company that commercialized short wavelength deep UV LED as of now, and it is expected that development of such LED with commercial potential will be difficult to evade patent rights of Seoul Semiconductor and Seoul Optodevice.
About Seoul Optodevice (www.socled.com)
Established in 2002 as a subsidiary of Seoul Semiconductor, Seoul Optodevice manufactures LED products with capabilities of developing UV LED and GaN-based LED chips as well as UV LED devices. Having concentrated resources on developing and producing UV LED chips in addition to blue and green chips, Seoul Optodevice has also successfully developed and commercialized 310nm, 280nm and short wavelength UV 255nm chips. With increasing restrictions on environmentally hazardous materials, UV lamps are being rapidly replaced by UV LED products in the market. Leveraging its proprietary technologies, Seoul Optodevice is expected to lead the expansion of UV LED market.
About Seoul Semiconductor
Seoul Semiconductor, a world leading LED manufacturer, has been named in Forbes and Business Week's lists as one of the most promising Asian companies. Its main offering, the Acriche™ LED, was also named "Product of the Year" by Elektronik in 2006, one of the most prestigious electronics publications in Europe. In 2008, this award was given again to Seoul Semiconductor's Flash LED product. Acriche, developed in 2006, is operated directly through AC current without any converters needed for DC LED operation, extending the LED's life span and making installation costs easier and less expensive. With these important benefits, Acriche LED technology is expected to pioneer the future of the lighting industry. With its cutting-edge technology, Acriche has been awarded in Newtech Korea 2008 and named as Korea Ten Best New Technologies of 2008. Seoul Semiconductor's primary business areas are LED packaging and custom module manufacturing. It provides a full range of LED products including AC-driven semiconductor light sources, Acriche brand products, High-Brightness-Power products, Side-View LEDs, Top LEDs, Chip LEDs, Lamp products, High-Flux LEDs, and custom-type modules. Applications for the company's LED products include general lighting, signage, back lighting for mobile phones, TVs, notebook computers, automotive lighting, home appliances, signals, etc. Seoul Semiconductor reported KRW 284b in sales in 2008. It filed and registered over 5,000. Seoul Semiconductor has 25 branches including 3 overseas corporate offices. Its products are also represented by more than 114 worldwide distributors.
Contact
Hyesun Paek Marketing PR Manager (in Korea) Tel: +82-31-364-3787
E-mail:s1u0n0@acriche.com
Web Site:www.acriche.com