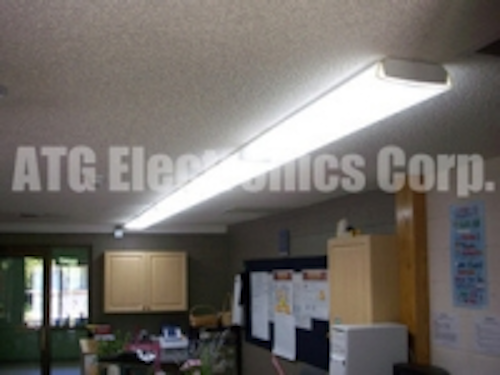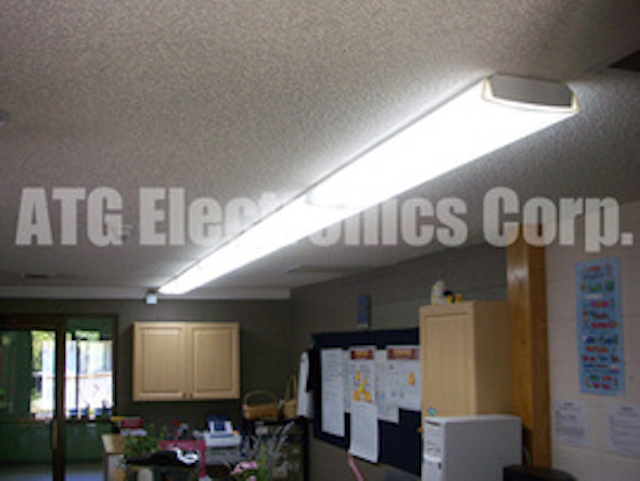 Date Announced: 15 Jul 2009
ATG Electronics donated their iBright™ T8 SMD LED Tubes to Evergreen Community Charter School. The school installed iBright™ LED to replace the conventional fluorescents.
The retrofit installation is a great success from the feedbacks and test results listed below:
Main installation is in the tutoring classroom. Additional installation is in the main office visiting area. Before retrofitting, the staffs were always complains of constant headaches from the overhead fluorescents. And now they love the LEDs and have no headaches or eye strain.
The school also did some tests to make comparison between iBright LED and conventional fluorescents. The tests were implemented as below:
1) Energy Saving
Direct draw readings were taken at the switch leg for a total energy use number in the tutoring classroom. The fluorescents were an average draw of 36.6 watts per lamp, and 16.8 watts per lamp for the LEDs. For what it's worth, these energy savings earned the school a great rebate, cash in pocket to use however they want.
2) Luminous Intensity
Luminous intensity was tested by stationary light level readings.
The average reading for the fluorescents was 14.08 cd, and for the LED was 14.60 cd.
About iBright™ T8s
iBright™ T8s LED Tubes are the next generation solution to replace conventional fluorescent light. They feature higher efficiency, more reliability compared to the common LED fluorescent lights on the market.
With patented thermal control technology, and special designed aluminum housing, iBright™ T8s substantially achieves good thermal property and plays more stable performance and of course will last up to 50,000 hours compared to 5,000 hours from conventional fluorescent lights.
iBright™ T8s is patented product; and the original chip and phosphor coating adopted for LEDs are both patented.
Features & Benefits:
-Patented product;
-CE approved and RoHS compliant;
-High quality SMD LEDs, of high efficacy (typical 90lm/w);
-Good light quality and good heat dissipation;
-High reliability;
-Low maintenance cost;
-Easy installation with no ballast & starter needed;
-Energy saving with low power consumption;
-Green and eco-friendly lighting source without mercury.
About ATG Electronics Corp.
Think Green, Act Green. ATG Electronics Corp., established in 1999 and formed partnerships with companies in California, designs, produces, distributes and licenses lighting emitting diode (LED) illumination and decoration lighting systems.
ATG Electronics has a world class product research and development team; our production is carried out strictly with ISO9001-2000 quality management standards. ATG Electronics' products are CE, UL and RoHS certified and are in the top ranks among similar products in the international markets; ATG Electronics' worldwide operation is managed through a customized ERP system and is highly efficient and transparent and therefore enables us to provide quick and high quality services to our clients.
ATG Electronics licenses its patented technologies and provides technical support on project installation and system operation to create specified lighting effects for its customers throughout the world.
Contact
ATG Electronics Corp. International Sales Department Tel: +86-21-33932667 Fax: +86-21-33932677
E-mail:sales@atgelectronics.com
Web Site:www.atgelectronics.com/lighting/Illumination/LED-Fluorescent-Tubes.html