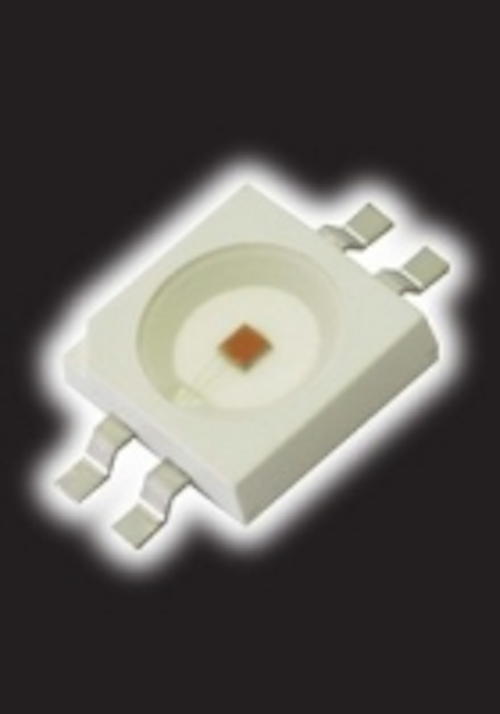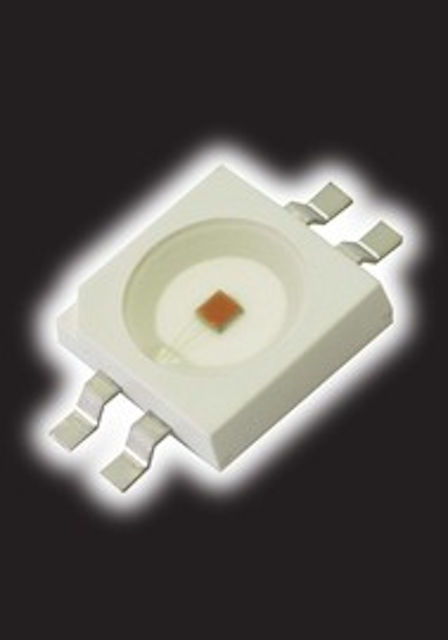 Date Announced: 28 Jul 2009
Small in size, providing a powerful performance - that is DOMINANT Semiconductors' new series product, K Nova 3W AlInGaP. Its package measures just 7.2 mm x 7.2 mm but in terms of luminous efficacy the LED is joining or even passing the market leaders by offering an impressive brightness of typical 90lm at 700mA. This LED is the ideal choice for exterior automotive lighting, general lighting and signage.
This new generation of a single chip LED has an exceptionally long lifetime supported not only by a silicone encapsulation but also by the outstanding low thermal resistance of Rth (js) = 8K/W in a SMT package dissipating efficiently the heat generated by the chip. The K Nova is available in 3 colors: yellow, red and amber.
In addition to a wide 120° emission angle and an extremely low thin package profile of only 2.0mm, this K Nova is designed to ensure high luminous efficacy using the latest chip technology. At an operating current of 700mA this light source can achieve an impressive brightness of typical 90lm. This high light output allows to reduce the number of LEDs in various applications where an outstanding luminous flux value is required.
DOMINANT's well-known high reliability matched with a convincing brightness and higher efficiency enables them to provide more lumens per watt than competition at a very cost-efficient pricing.
Engineering samples are available, mass-production starts in October 2009.
About DOMINANT Semiconductors
DOMINANT Semiconductors Sdn. Bhd. is a dynamic Malaysian company belonging to the world leading SMT LED manufacturers. It has an excellence driven organization and offers a comprehensive product range for all kind of lighting applications needed in the automotive, consumer, communications and industrial market segments. With extensive industry experience and relentless pursuit of achieving the highest quality combined with a state-of-art manufacturing, innovation, research and testing capabilities DOMINANT have become a trusted and reliable brand across the globe. More information about DOMINANT Semiconductors, a QS 9000, ISO/TS 16949, ISO 14001 certified company, can be found under http://www.dominant-semi.com.
Contact
Marketing Communication Tel: +60 (06) 2833566 Fax: +60 (06) 2830566
E-mail:sales@dominant-semi.com
Web Site:www.dominant-semi.com