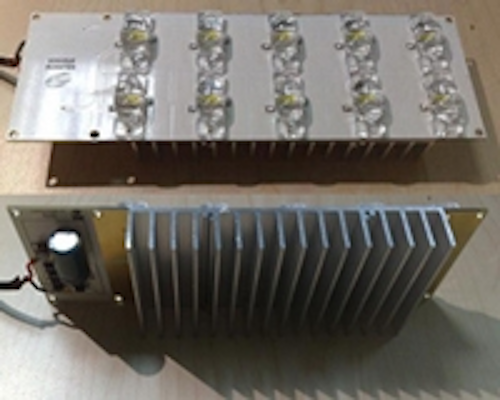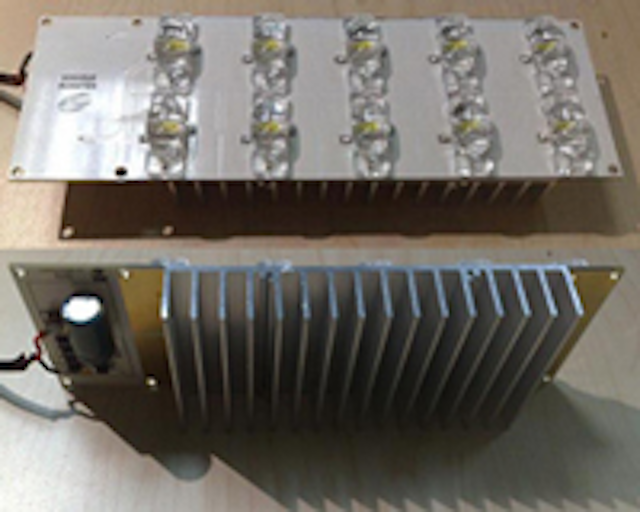 Date Announced: 16 Jul 2009
Solomom Systech have just introduced their LinLux range of High Power white LEDs manufactured in their own fab.
The LinLux emitters offer some of the highest flux performance High Powered LED packagages available today, as well as having excellent optical and electrical characteristics.
They are the ideal choice for energy efficient lighting, combining the lifetime and reliability benefits of LED and relatively low thermal resistance making them suitable LED Luminaire design.
Solomon Systech currently have 3 products available; 1, 3 and 5 watts all available in cool, neutral and warm white and bin selection available. There will also be a 30 watt module being introduced very shortly.
Typical Applications include, reading lights, torches and bike lights, indoor and outdoor commercial and residential lighting, sign and display illumination, advertising and street lighting.
Contact
For technical assistance contact Alan Marsh, Product Manager, APC hero +44 (0)1480 226600 alanm@apc-hero.co.uk For commercial assistance contact Angie Parker, Product Manager, APC hero +44 (0)1480 226603 angiep@apc-hero.co.uk
E-mail:sales@apc-hero.co.uk
Web Site:www.apc-plc.co.uk