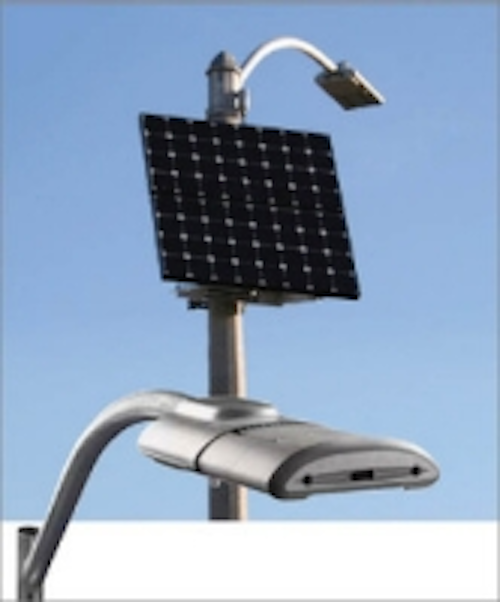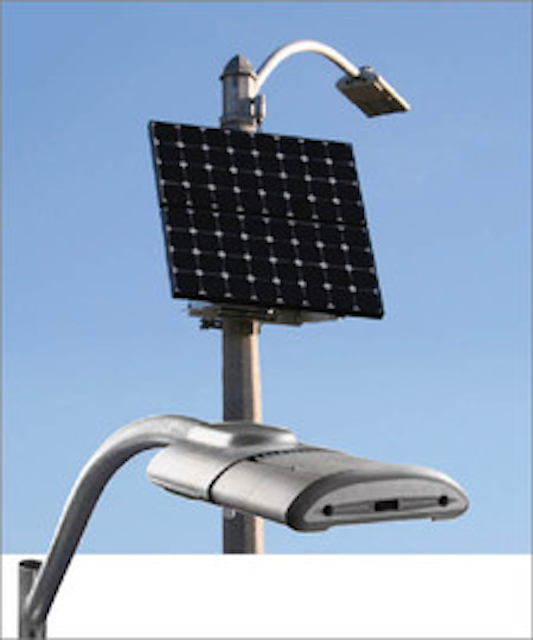 Date Announced: 27 Jul 2009
VICTORIA, BRITISH COLUMBIA, CANADA - NASA's Stennis Space Center Mississippi is lighting a new onsite parking facility with solar-LED technology. As part of the Stennis Space Center's new Cryogenics Control Center facility, the car park will be equipped with bright and efficient EverGEN™ 1520 solar-LED parking lot lights from Carmanah Technologies.
Recently showcased at the LIGHTFAIR International tradeshow and conference in New York City, Carmanah's EverGEN™ 1500-series lights represent the company's most powerful solar-LED area lights to date. Designed as a practical alternative to traditional HID (high intensity discharge) lights, the powerful new design combines the performance of a hard-wired streetlight with the convenience and versatility of a stand-alone solution. AMA Lighting, Carmanah's authorized lighting representative for the region, will work closely with NASA throughout the installation process.
As part of a LEED green-building project, NASA needed a lighting system that was both powerful and energy efficient. Traditional hard-wired lighting options would have exceeded the Center's total allowable energy consumption and affected the facility's LEED rating, so to meet the facility's stringent lighting requirements without increasing overall electricity usage, NASA engineers identified Carmanah's solar-powered LED lights as the perfect solution. An installation of EverGEN 1520 lights would provide a reliable source of bright, uniform light while consuming no additional electricity.
As a stand-alone alternative to traditional hard-wired streetlights, Carmanah solar-powered lights deliver effective outdoor illumination without trenching, cabling or grid access. Featuring custom fixtures by leading LED-lighting designer Beta Lighting, Carmanah solar-powered lights offer superior output and performance in accordance with IESNA (Illuminating Engineering Society of North America) guidelines. A full-cutoff "Dark Sky"-friendly design directs light only where needed (preventing glare or spillover of light onto neighboring properties or into the night sky), while integrated energy management capabilities ensure optimal lighting performance year round.
Carmanah solar LED lights are available now from Carmanah Technologies. For more information, visit carmanah.com.
###
About Stennis Space Center
For more than four decades, NASA John C. Stennis Space Center, located in south Mississippi, has served as NASA's rocket propulsion testing ground. Established in the 1960s to test the huge engines of the Saturn V moon rockets, Stennis Space Center tests every main engine for the space shuttle. For more about Stennis Space Center, visit www.nasa.gov/centers/stennis.
About Carmanah Technologies Corporation
As one of the most trusted names in solar technology, Carmanah has earned a reputation for delivering strong and effective products for industrial applications worldwide. Industry proven to perform reliably in some of the world's harshest environments, Carmanah solar LED lights and solar power systems provide a durable, dependable and cost effective energy alternative. Carmanah is a publicly traded company, with common shares listed on the Toronto Stock Exchange under the symbol "CMH". For more information, visit www.carmanah.com.
Contact
Investor Relations, Roland Sartorius, CFO Toll-Free: 1.877.722.8877 investors@carmanah.com Media Relations, David Davies Tel: +1.250.382.4332 Corporate Communications: Anthony Tisot, Tel: +1.250.380.0052 cc@carmanah.com
E-mail:ddavies@carmanah.com
Web Site:www.carmanah.com