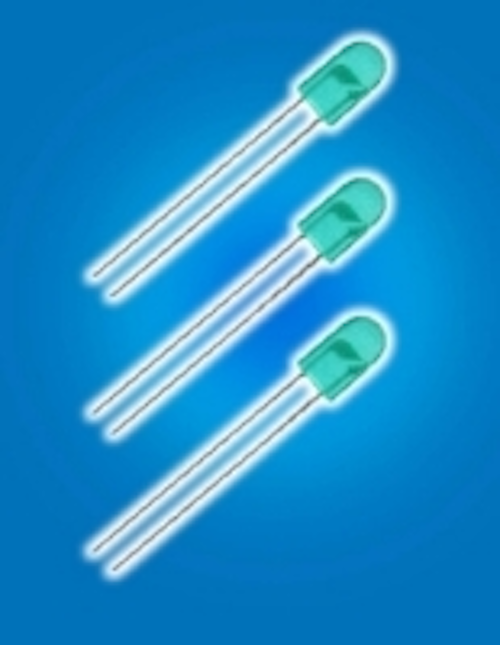 Date Announced: 29 Oct 2009
DOMINANT introduces the new high intensity and cost competitive 5mm round and oval lamp InGaN LED series Lxx-Hxxxx as alternative to their Lxx-Nxxxx products. At an operating current of 20 mA, the 5mm round LEDs feature a typical luminous intensity of 4000mcd for blue, 12000mcd for true green.
For their 5mm oval lamp part are two versions of viewing angle available; 70/35° and 100/40°. With these angles a typical brightness of 1000mcd (70/35° viewing angle) and 800mcd (100/40° viewing angle) for blue, 4200mcd (70/35° viewing angle) and 3500mcd (100/40° viewing angle) for true green are specified.
This package is available with and without a stand-off option and is the ideal choice for interior and exterior automotive lighting, signage, RGB display, backlighting (button) and indicators.
DOMINANT's well-known high reliability matched with this convincing brightness and higher efficiency enables them to provide an outstanding cost-effective lighting solution with more lumens per watt than competition.
Engineering samples are available. Mass-production starts in Nov 2009.
About DOMINANT Semiconductors
DOMINANT Semiconductors Sdn. Bhd. is a dynamic Malaysian company belonging to the world leading SMT LED manufacturers. It has an excellence driven organization and offers a comprehensive product range for all kind of lighting applications needed in the automotive, consumer, communications and industrial market segments. With extensive industry experience and relentless pursuit of achieving the highest quality combined with a state-of-art manufacturing, innovation, research and testing capabilities DOMINANT have become a trusted and reliable brand across the globe. More information about DOMINANT Semiconductors, a QS 9000, ISO/TS 16949, ISO 14001 certified company, can be found under http://www.dominant-semi.com.
Contact
Marketing Communication Tel: +60 (06) 2833566 Fax: +60 (06) 2830566
E-mail:sales@dominant-semi.com
Web Site:www.dominant-semi.com