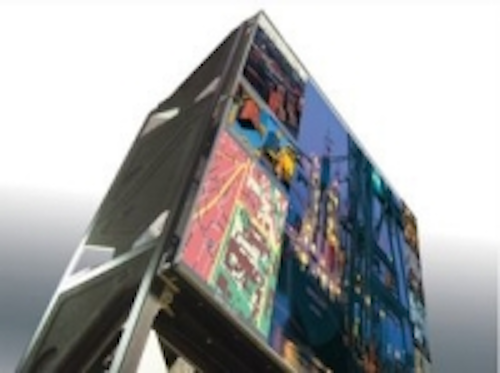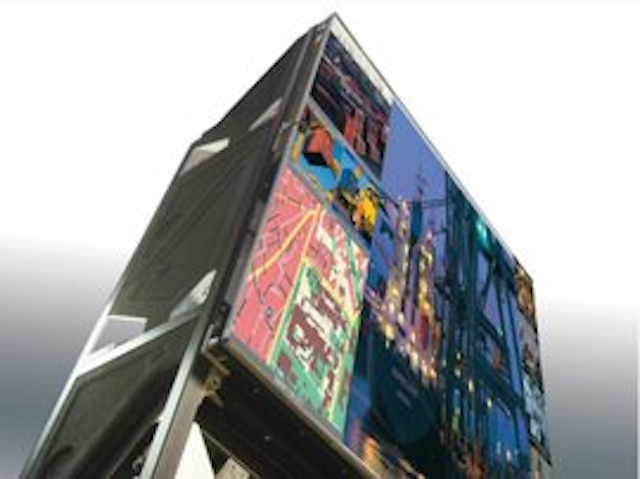 Date Announced: 16 Oct 2009
-- Advanced cooling system, Sense6 calibration and stabilization technology make LED projection ready for 24/7 use
KORTRIJK, Belgium -– Visualization specialist Barco announced today that its new LED-lit rear-projection video walls are now available for sales. The OL series of video walls presents significant quality improvements over the current state of the art in LED projection.
"Barco's LED video wall has been developed based on a long heritage of LED expertise, since we have been designing and producing LED signage since the nineties," comments Mathieu Massart, Director Product Management of Barco's Displays technology unit.
"As an illustration, today, we process more than two million LEDs every week. So, we know LED and its characteristics like no other company. This way, we have been able to considerably improve the existing LED rear-projection state of the art and we have succeeded in significantly optimizing image quality, ease of use and cost of ownership."
Barco's OL rear projectors come with Sense6, a unique sensor technology which co-ordinates across multiple rear-projection modules to provide brightness and color stability over time and across the entire video wall screen.
An integrated spectrometer continuously measures brightness and color characteristics of the full visual spectrum. Sense6's algorithms monitor the outputs of these spectrometers in real time and then dynamically and automatically adjust all the projectors of the video wall to generate an image that is most suited for viewing by the human eye.
Unlike factory calibrated systems, the OL continuously measures and adjusts color and brightness in real time and therefore requires no maintenance or manual adjustments.
Barco's LED-lit video walls have an advanced heat management system based on state-of-the-art liquid cooling to efficiently counteract the effects of high temperatures on the LED light sources. In comparison to heat pipe systems, Barco's liquid system can provide an additional ten degrees of temperature decrease on the LED light source. This effectively doubles the lifetime of the LED light source and reduces noise substantially.
Barco's OL series makes a more compact control room design possible. Thanks to the space-saving cube design (only 450mm/17" deep) and front access option, it is possible to significantly save on real estate costs. The new OL series has also been specifically designed for ultra-fast set-up and configuration, which allows for savings on installation time and expenses. The projection module is delivered as a pre-installed and pre-aligned unit. Colors and brightness auto-calibrate. The micro-engine needs no alignment stage, since the imager itself is motorized.
LED projection technology has allowed for a much more environment-friendly approach, since the illumination unit has less integrated consumable parts and because, contrary to UHP lamps, LEDs contain no mercury. With Barco's OL series of video walls, this green approach is even taken one step further, with a lightweight and space-saving design, recyclable video wall enclosure and low noise operation.
Funding
The development of the color management technology featured in Barco's OL video wall series has been partly supported by funding from the EU FP6 Osiris Integrated Project (contract number IST5-33799). The objectives of OSIRIS (Original System for Image Rendition via Innovative Screens) are to carry out new generations of 2D and 3D projection systems, with the help of innovative components technologies (www.osiris-project.eu).
About Barco
Barco, a global technology company, designs and develops visualization products for a variety of selected professional markets. Barco has its own facilities for Sales & Marketing, Customer Support, R&D and Manufacturing in Europe, North America and Asia Pacific. Barco (NYSE Euronext Brussels: BAR) is active in more than 90 countries with about 3300 employees worldwide. Barco posted sales of 725 million euro in 2008.
Contact
Sophie Hautekeete Press & PR EMEA, Barco n.v. Phone:+32 56 36 80 59 Johanna Ocampo Press & PR Specialist North America Phone:+1 916 273 5301 johanna.ocampo@barco.com Nancy Xiao Press & PR Manager APAC Phone:+86 10 8012 0885 nancy.xiao@barco.com
E-mail:sophie.hautekeete@barco.com
Web Site:www.barco.com