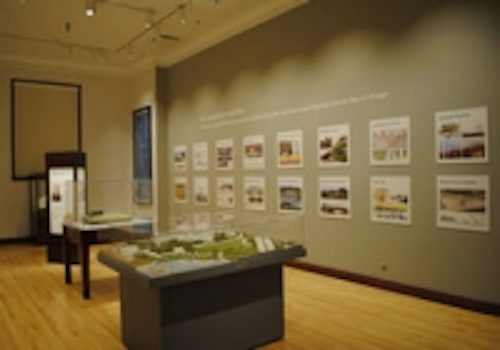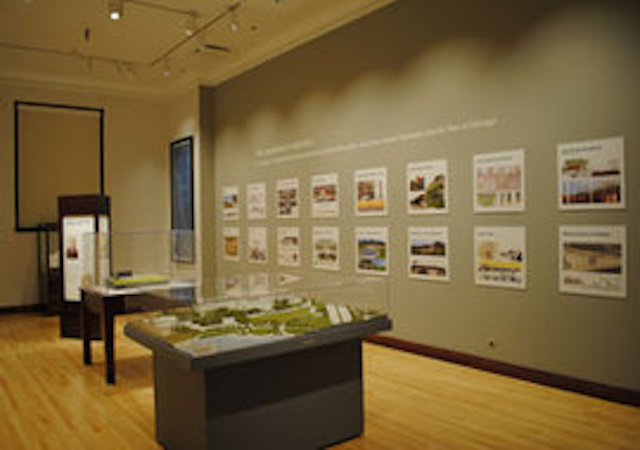 Date Announced: 15 Oct 2009
Chicago, IL -- A celebration was held last night for the re-lighting of the Brooker Gallery at the Chicago Field Museum featuring Lighting Services Inc's LumeLEX™ LED fixtures utilizing Xicato LED technology.
The reception was attended by industry professionals including Architects, Engineers, Lighting Designers, Government Officials and the Press. The gallery displayed entries to the Burnham Memorial Design Competition which proposed a public memorial to famed Architect Daniel H. Burnham and the Plan of Chicago.
(26) White Light LED LumeLEX™ Series fixtures replaced (32) Halogen PAR38 Lamps and reduced the wattage from 900 watts to 400 watts with a 500 watt energy savings. In addition, the LED fixtures were dimmed approximately 40% to achieve the same light levels required for the space by the museum.
The LumeLEX™ Series are LED luminaire spotlights which produce high quality, high output, consistent white light for the most demanding applications of museum and retail accent lighting. The LumeLEX™ Series with its exceptional optical control, is designed for the 50,000 hour life Xicato LED module which produces 1000 lumens, equivalent to a 60 watt halogen lamp.
The LumeLEX™ Series features field changeable reflectors to modify the beam spread distribution: narrow-20º, medium-40º and wide-60º. Available with a choice of three color temperatures: 2700K (warm white), 3000K (neutral white) or 4000K (cool white), the LumeLEX™ Series can be specified with a Color Rendering Index (CRI) of either 80+ (standard) or 90+ (high).
For over 50 years, LSI has been the premier independent manufacturer of specification grade track, accent, display and LED lighting systems. All Lighting Services Inc fixtures provide exceptional performance and are backed by a 5 year warranty, with a 10 year warranty on all track and busway systems.
Contact
Lighting Services Inc 2 Holt Drive Stony Point, NY 10980-1996 USA +1 845 942-2800 +1 800 999-9574 (USA & Canada)
E-mail:sales@mailLSI.com
Web Site:www.LightingServicesInc.com