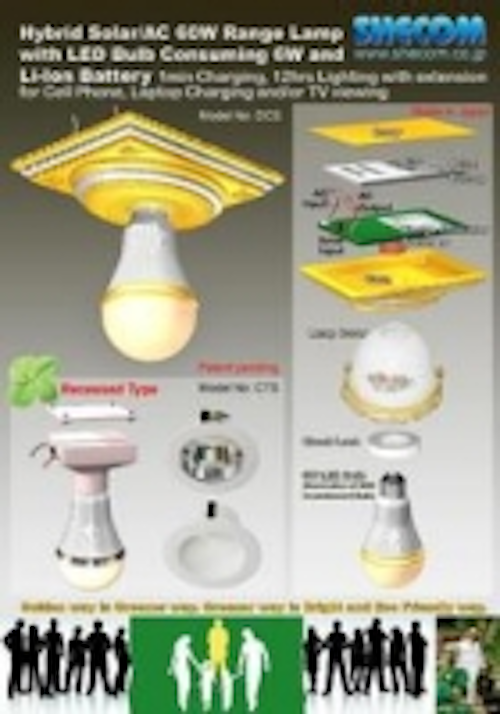 Date Announced: 22 Oct 2009
Hybrid Solar/AC 60watt Range Lamp with LED bulb consuming 6watt and lithium-ion batteries 1min charging 12hours Lighting with extension for Cell Phone, Laptop charging and TV veiwing.
Best product for places without AC or AC failure, if connected to AC, cuts down power bill drastically.
Can be connected to 20watt Solar Panels for charging through sunlight, invertor installed with charge controller.
Practical and affordable for anybody and everybody. Great product for Governments, institutions and Multinationals trying to promote education and eradicate powerty. Plug and Play type.
Contact
Yagi, SHECOM SHECOM Bldg., 2-22, Kotono-cho, 3chome, Chuo-ku, Kobe (Japan) Ph: +81-78-232-1974 Fax: +81-78-232-1971
E-mail:yagi@shecom.co.jp
Web Site:www.shecom.co.jp