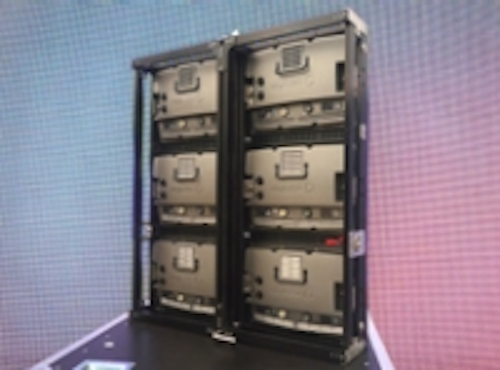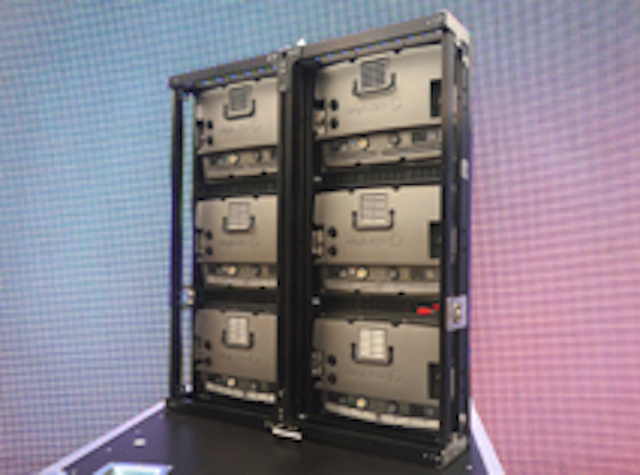 Date Announced: 05 Oct 2009
The digiLED team, renowned for its innovation and ground breaking technology with products such as the PLASA08 award winning digiFLEX, brings its latest LED display surface, digiTILE, to the live events and fixed installation markets.
The digiTILE range was officially launched at PLASA09 although it is already in production for clients in the UK, Norway, Belgium, France, Lebanon and Austria and with more prestigious projects in the pipeline digiLED looks set to revolutionise the LED screen market again.
So, what's it all about?
The new digiTILE range uses a standard mechanical platform for all pixel pitches. Each tile is 400mm wide, 300mm high and 82mm deep making it the slimmest conventional LED product on the market today (although digiFLEX from the same manufacturer is only 7mm deep).
The digiTILE housing is moulded using a high pressure injected reinforced polymer contributing to the low weight of 23kg per square metre for indoor and 28kg for outdoor products. Each tile is capable of front or rear access for service and can quickly be installed into a digiFRAME, measuring 800mm x 900mm and weighing just 10kg, for rental applications or pitch side banners at sporting events - making it the ideal product for jobs that require a quick 'load in' and 'load out'. This flexibility makes digiTILE the ultimate rental product but also very cost effective to use in permanent displays due to the ease of mounting such a light display.
It's environmentally friendly too. Using the latest, most efficient Nichia LEDs, the power consumption is, in some cases, up to 50% lower than that of other traditional LED products. Lower power consumption results in reduced environmental and financial costs benefitting end users throughout the life of the display. The green credentials don't stop there, even the compressed paper packing cases are recyclable.
The number of potential applications for digiTILE is endless; large scale screens for fixed installations such as stadia, outdoor advertising and architectural projects; rental work at festivals, concerts and live events, and due to its modular tile design, it can be used in more creative applications such as curved displays in TV studios or innovative set designs on concert tours.
The digTILE series covers a range of pixel pitches from 6mm to 30mm suitable for indoor and outdoor applications. With brightness levels of up to 5,800 nits, the digiTILE system delivers clear, crisp images with fantastic black levels. Equally impressive is the calibrated white balance and uniformity which are prerequisites in the ever demanding LED video markets.
"We are so excited about the potential of this new product. Once again, we have listened to the market needs and come up with something truly different. Our customers are convinced of the benefits and we are over the moon with the number of orders to date," says Graham Burgess, Managing Director.
Contact
sians@displayLED.com
E-mail:info@digiLED.com
Web Site:www.digiLED.com