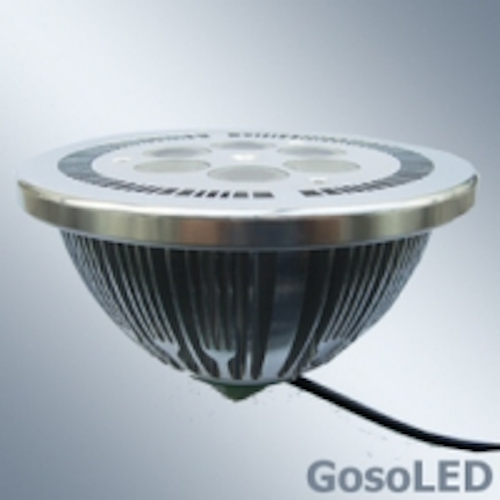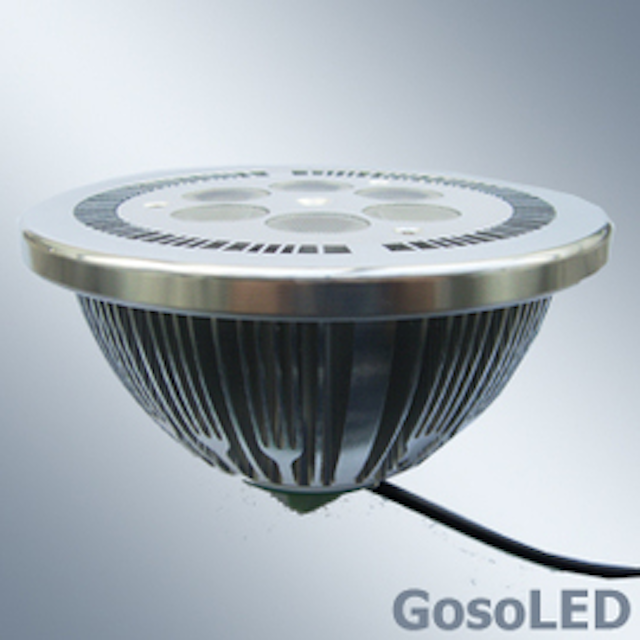 Date Announced: 24 Dec 2009
At the Bella convention Center in Copenhagen, countries for the carbon dioxide emission reduction targets are being engaged in endless quarrels, requires developed countries to undertake further reductions in carbon emissions. Various countries have resorted to a low carbon economy as the new economic growth point. Today the Earth's resources are growing ever break, environmental protection, energy conservation is currently the focus of the development of various industries, in particular ,it is need to consume large amounts of electricity for lighting industry.
As a green LED lighting enterprise advocates, Gosoled Lighting lamp applications in the research and development, tending to environmental protection, energy-saving characters on the eyes. bring forward the "green lighting, and comprehensive energy-saving" concept, in the light source, lamps, electronic accessories and lighting design in four areas, go in for a 360 degree comprehensive energy-saving.
A. the luminous efficiency of LED lamps are ordinary electronic energy-saving lamps to 10 times
Appropriate illuminant is a energy-saving light foundation. Use LED lights instead of the common electronic energy-saving lamps for daily lighting is the most effective energy-saving way, We should know that a 3W LED light is equivalent to an 25W ordinary electronic energy-saving lamps. LED life of up to 50,000 hours ,life span is about the life of ordinary electronic energy-saving lamp 10 times. adopt the LED lamp is more than the average electronic energy-saving lamp more energy-saving and .more pro-environment
B. LED light than ordinary electronic energy-saving lamps save 80% of the power
LED in lighting applications area, the same brightness, power consumption is only 20% of ordinary electronic energy-saving lamps, adopt the LED lighting than the ordinary electronic energy-saving lamp more save 80%.of the power consumption
C. LED light than ordinary electronics energy-saving lamp parts energy saving about 20%
Good reflective lens reflex will achieve to 65%, the general rate of reflective lens reflex generally only 55%. Therefore, the high rate of choice reflective lens for light parts can reduce light loss, energy saving. adopt the latest reflective materials can also save 36% of the electricity.
In addition, LED driver is about 15%, it is energy-saving about 10% than electronic ballasts, therefore, choose the electronic components of low power consumption, the electronic components will reduce power consumption; it is also an effective way to improve the energy-saving effect.
D. the lighting design of scientific can energy-saving about 8%
Scientific lighting design, reasonable light - choose a suitable illuminant, with the appropriate lighting, the lamps installed in the suitable location, would be suitable for light and reasonable distribution of light and shade in the space, adopt the scientific illumination standards - good lighting design can save electrical energy of 8%
Gosoled advocated a 360 degree comprehensive energy-saving,suppose the energy-saving emission reduction into every corner of the area, and approached to each person's side.
OUR POPULAR PRODUCTS INCLUDE:
1) LED Lamps: LED tube, LED Plug-in Lamp, LED Dimmable Lamp, LED Spot Light, LED down light, LED light bulb, LED flame Lamp, LED Shading lamp, LED Candle Lamp, LED Par Lamp
2) LED Driver: Indoor LED Driver, Outdoor LED Driver, LED Dimming Driver, LED tube Driver
For more information Gosoled Lighting, please visit http://www.gosoled.com/
Contact
planning department Gosoled Lighting Co.,Ltd TEL:+86(755)8350 0557 FAX:+86(755)8350 0556
E-mail:info@gosoled.com
Web Site:www.gosoled.com