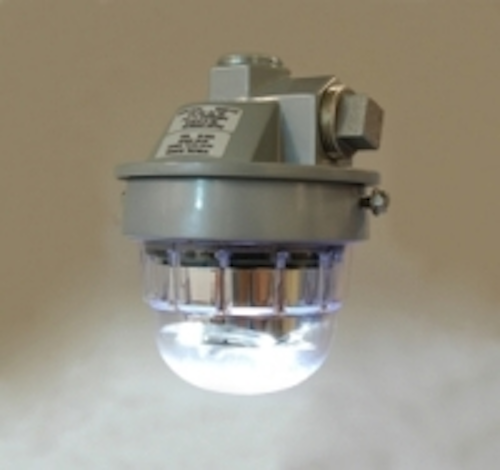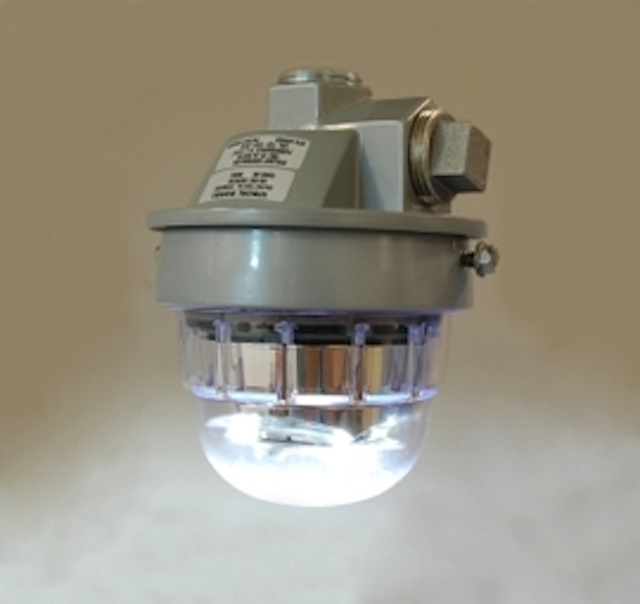 Date Announced: 16 Dec 2009
The RTO Series White LED Downlight is the newest member in Dialight's state-of-the-art SafeSite® family of lighting products, utilizing high brightness LED technology to deliver savings in maintenance, energy consumption and CO2 emissions.
Farmingdale, NJ — The new patent-pending SafeSite® RTO Series White LED Downlight from applied LED technology specialist, Dialight, is being introduced as a highly efficient alternative to incandescent jelly-jar fixtures commonly used in industrial and hazardous locations. The products are certified to meet UL1598 and UL 844- Class I, Div 2 requirements.
With an ability to maintain 70% initial lumens over 60,000 hours of continuous operation, the LED downlights offer significant savings to the user over incandescent lamps which only last up to 750 hours. This long lifespan greatly reduces employee/production down-time previously caused by frequent lamp replacements.
By consuming as little as 8 watts, a reduction in CO
2
emissions and a saving of over 80% in energy is achieved with LEDs when compared to 100W incandescent lamp fixture installations. As the RTO Series is designed to deliver more light to where it matters most, overall application efficiency is improved, thanks to the unique downward orientation of the LEDs, which prevents light spill unlike the typical jelly-jars. A further benefit is that LEDs are environment friendly due to the absence of hazardous materials like mercury, unlike fluorescent and HID lamps.
Backed by over three decades of solid-state lighting business experience and produced in ISO certified manufacturing facilities, the RTO series provides a system efficacy of over 75 lumens-per-watt making it a leader in its product category.
The RTO series comes with various mounting options to facilitate pendant, ceiling or wall mounting and is available now through Dialight's worldwide network of distributors.
Contact
David Jennings Dialight Corporation Farmingdale, N; Phone 732 751 5880
E-mail:djennings@dialight.com
Web Site:www.dialight.com