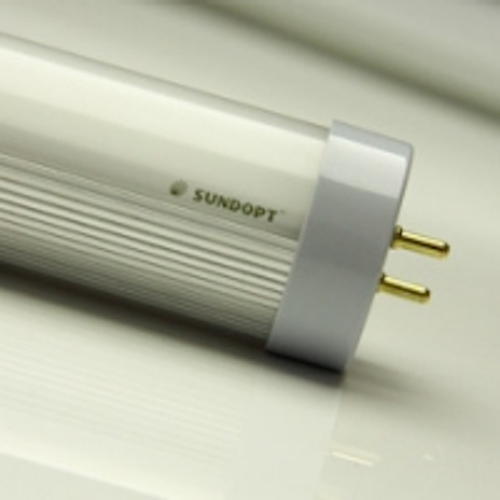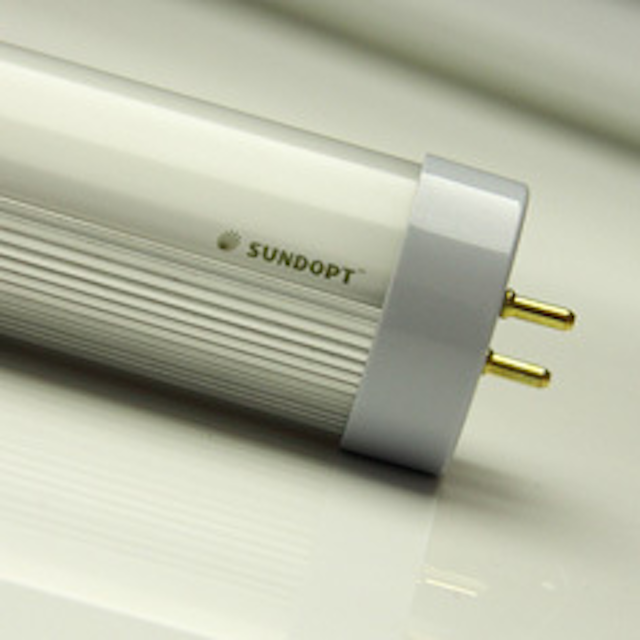 Date Announced: 09 Dec 2009
SUNDOPT has announced a new series of LED T8 tubes, including six models. Prices are 20% lower than similar products. The new LED tubes use built-in drivers and can directly replace the conventional fluorescent lamp. SUNDOPT announced that New LED tubes could reached the anvanced level in domestic market with luminous efficiency of 80lm/W.
SUNDOPT states that the new LED tubes will make use of special heat-dissipation technology. Due to lower temperature, the luminous efficiency will be improved and energy use rate will be added. It also adopts special technique in structure and design in order to get the heat output easily.
One LED tube with 12 watts can emit brightness comparable to an influorescente lamp with 40 watts. It means that every 1000 tubes can save the electricty cost over 102200 RMB. The new tube's lifespan is 30,000 hours with no need of any change or maintence.
Contact
Sundopt Co., Ltd. Address:503, R&D Center, Hongfa Jiateli, Tangtou, Shiyan, Bao'an, Shenzhen, Guangdong, China Tel: +86-755-8948 2635 Fax: +86-755-8948 2606 E-mail:sales@sundopt.com Web site:www.sundopt.com
E-mail:sales3@sundopt.com
Web Site:www.sundopt.com