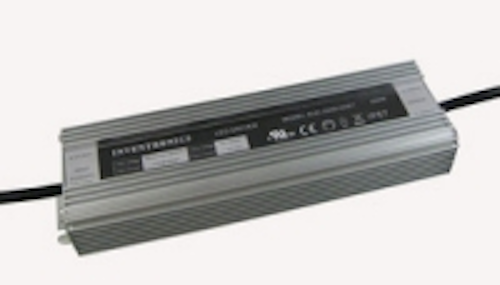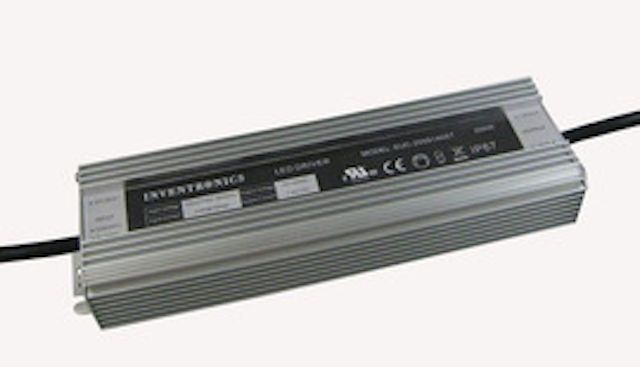 Date Announced: 08 Dec 2009
Hangzhou, China –- Inventronics has announced the availability five new constant current LED power supplies ranging from 120W to 200W in output power. Each of these new drivers provides a constant current of either 350mA or 450mA and generates output voltages of over 300V. These products all operate over a 90-305 Vac input range and provide excellent power factor correction (0.99 at 110V). This new series is approved to UL8750 and complies with EN61347 safety standards.
The EUC-120 Series provides output power of 120W and a drive current of 450mA. The EUC-150 and EUC-200 Series provide 150W and 200W of output power respectively. They both offer 350mA and 450mA products. Each of these new high voltage products complements a wide range of other currents available in these packages at lower voltages.
"We are seeing many more developers of solid state lighting products asking for high voltage products," said Dr. Gary Hua, CEO of Inventronics. "Utilizing a single string of LEDs eliminates current imbalances, avoids cascading failure modes, simplifies product design and increases reliability."
These high efficiency, high reliability drivers are packaged in a rugged aluminum case with an IP67 rating. They offer robust lightning protection as well as over-voltage, over-current and over-temperature protection.
Production quantities of these products are available now. For full datasheets please check the Inventronics website (www.inventronics-co.com) or contact the company at sales@inventronics-co.com.
Contact
Contact Info: Inventronics 3rd Fl, Bldg B. Eastcom City, 66 Dongxin Road, Binjiang District Hangzhou, Zhejiang 310053 P.R. China Attn: Ms. Grace Chen Tel: 86-571-86632260 Fax: 86-571-86601139
E-mail:sales@inventronics-co.com
Web Site:www.inventronics-co.com