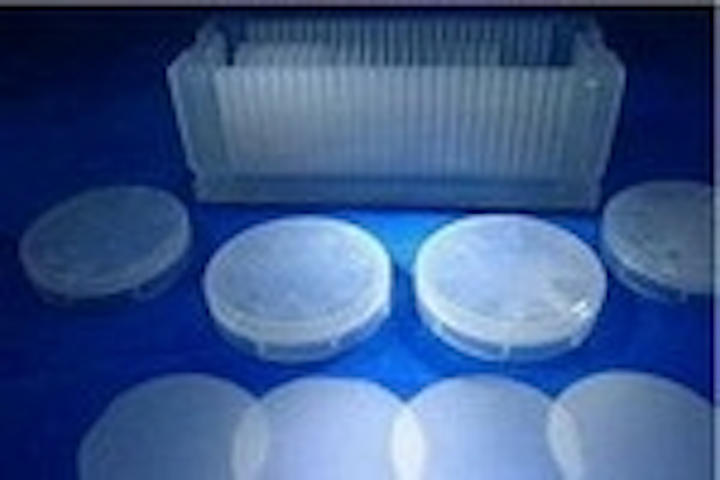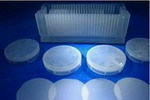 Date Announced: 16 Dec 2009
Jiaozuo City Crystal Photoelectric Material Co., Ltd is the high-tech company, which is founded by crystal experts having studied abroad many years. We are producing and supplying high-quality 2 ~ 7 inch Sapphire Substrate wafer, LiTaO3 wafer and Lithium Niobate wafer.
We have imported and domestic special equipments including crystal growth, wafer processing, quality inspection, annealing, cleaning and so on, which can strictly control and scientifically whole inspect the wafer processing.
Our sapphire substrate can be used as the substrate for the growth of III-V compounds such as GAN for LED's.
As for detailed spec, please find follows,
Crystal materials: 99,996% of Al2O3, High Purity, Monocrystalline
Crystal quality: Block marks, twins, Color, micro-bubbles and dispersal centers are non-existent
Diameter: 2inch-7inch
Thickness: 250±15 µm, 330±15 µm, 430±15 µm, 500±15 µm, 550±15 µm, 600±15 µm
Orientation: C-plane(0001), M-plane, A-plane, R-plane
Primary flat length: 16.0±0.8 mm, 22.0±1.0mm, 32.5±1.5mm
TTV≤10 µm , ≤15µm, ≤20µm , ≤30µm
BOW≤10 µm , ≤15µm, ≤20µm , ≤30µm
Warp≤10 µm , ≤15µm, ≤20µm , ≤30µm
Front Surface: Epi-polished, Ra< 0.2nm (By AFM)
Back Surface: Fine ground (Ra=0.5 to 1.2 µm) or Epi-polished (Ra< 0.2 nm)
Cleaning/packaging: Class 100 clean room cleaning, vacuum packaging derived nitrogen; 25 pieces in one cassette or single packaging.
Contact
Doris Tel: 86-391-2555508 Ext.198 Fax: 86-391-3309166 E-mail: sale@hncrystal.com
E-mail:yppcrystals@yahoo.cn
Web Site:www.hncrystal.com