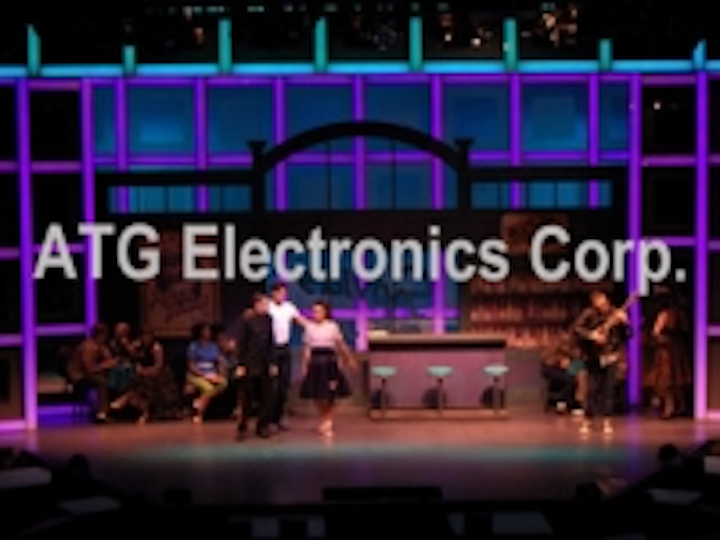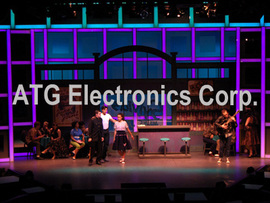 Date Announced: 17 Jun 2009
New Theatre Restaurant is America's premiere theatre restaurant experience. Rated "the best dinner theatre in the country" by The Wall Street Journal, this professional theater presents Broadway comedies and musicals featuring stars from stage, film and TV. The theater seats 600, with no seat more than ten rows from the stage.
New Theatre Restaurant chooses ATG Electronics Infinity™ K108T RGB LED Rope Lights to decorate its stage. Infinity™ K108T can be controlled by the compatible consoles to create dynamic lighting effect, which build suitable atmospheres for each performance scenes.
ATG Electronics® Infinity™ K108 LED Rope Lights are indoor/outdoor linear fixtures that can be connected to create long ribbons of color for architectural lighting to highlight the outline of buildings, guidance lighting in cinemas, airports etc, holiday decorative lighting on homes, restaurants and trees etc, and landscape lighting for parks and gardens.
Features & Benefits:
-Flexible, easy to assemble and maintain;
-For 240VAC, minimum cut is every 2 meters (6.6 feet); For 120VAC, minimum cut is every 1 meters (3.3 feet)
-High brightness with ultra bright LEDs and clear, transparent UV-stabilized PVC flexible housing;
-IP65 degree, applicable for dry, wet and damp environment;
-Little light decrease, low heat generation, no heat damage.
Recommended Applications:
-Decoration lighting (cove lighting, under-cabinet lighting, windows display lighting) for homes, hotels, restaurants, stores, yachts, bars, clubs, vehicles, walkways etc;
-Architectural lighting for homes, hotels, stores, restaurants etc;
-Guidance lighting (step lighting, edge lighting) for cinemas, theatres, yachts, trains, pools, spas etc;
-Landscape lighting for your patios, decks, gardens, parks, walkways etc.
Contact
ATG Electronics Corp. International Sales Department Tel: +86-21-33932667 Fax: +86-21-33932677
E-mail:sales@atgelectronics.com
Web Site:www.atgelectronics.com/lighting/Architectural/LEDRopeLights/K108T-RGB-LED-Rope-Lights.html