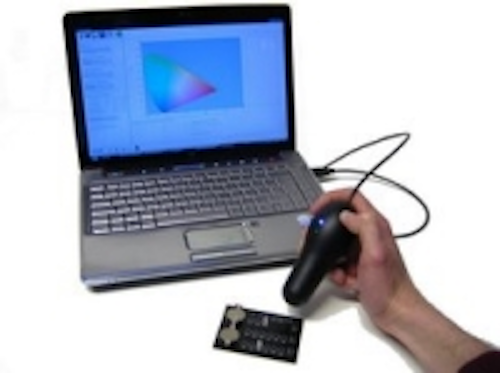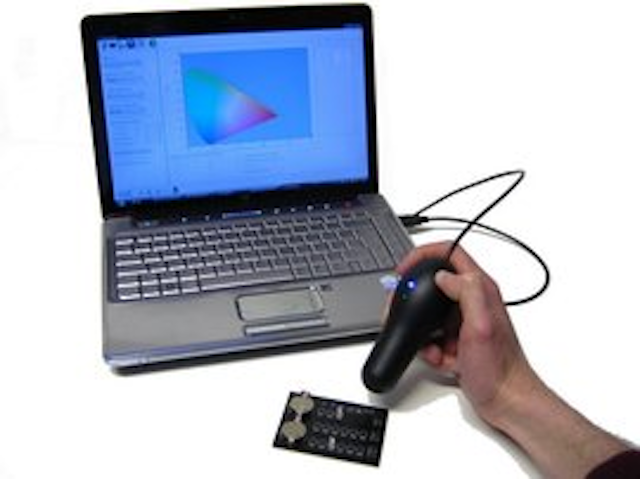 Date Announced: 05 Jun 2009
Probe4Light is an innovative spectrophotometer for spectral and color characterization of light sources. Designed for the LED applications, the solution ensures flexibility and cost effectiveness.
The solution consists of a miniaturized spectrometer-based sensor and all the necessary electronics embedded in a hand held, standalone unit. The user starts quickly by connecting the device to any PCs through an USB port.
Its Windows software Graphical User Interface delivers an immediate and intuitive access to the spectrum as well as the color parameters such as the color coordinates, the dominant wavelength, the correlated temperature and the color rendering index.
The solution is suited for diagnostic, incoming inspection and quality control in laboratory as well as industrial and in-situ environments.
Although Probe4Light is initially designed for the new energy saving, LED-based products, it also works with other light source technologies.
About Majantys
Majantys develops and manufactures color measurement systems. The product offerings are based on a modular set of building blocks – spectrophotometer, illumination source and software – which can easily be configured to meet specific customer application requirements. With its 30-year cumulative experience in research and industry, Majantys provides accurate, flexible and scalable color solutions to its customers' projects which involve both technical challenge and budgetary consideration.
Contact
Thierry Puppato Marketing and Sales Director, Majantys Tel. +33-(0)479-624-866
E-mail:contact@majantys.com
Web Site:www.majantys.com