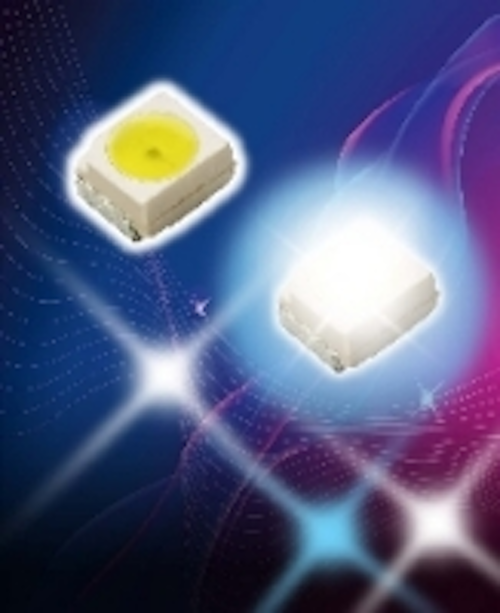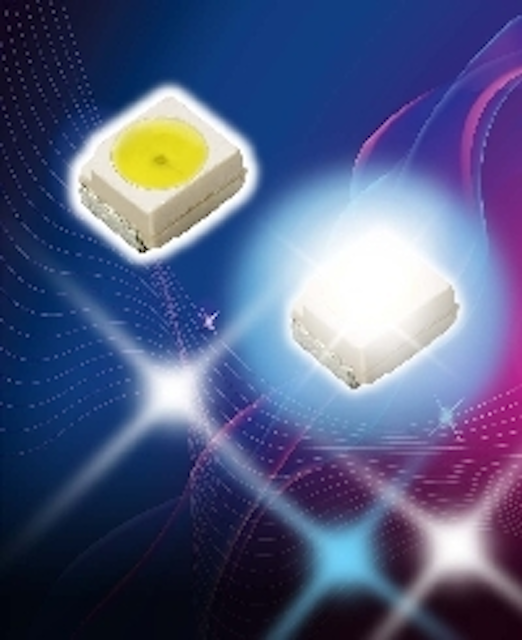 Date Announced: 29 Jun 2009
DOMINANT introduces a new high intensity white DomiLED, the DDW-KJG. This product family also includes a High Color Rendering Index (CRI) version, the DDW-KJC. With an operating current of only 20mA, these LED feature a luminous intensity of 2200mcd (typical) for DDW-KJG and 2000mcd (typical) for DDW-KJC and fulfill the stringent requirements of the automotive industry. The high CRI version is compliant to the United States "Energy Star" guidelines. Observing the required minimum CRI of 75 and a typical value of 80 the DDW-KJC reveals its ability being the perfect fit for all lighting applications.
Compared to DOMINANT's other PLCC2 DomiLEDs (3.2 (L) x 2.8 (W) x 18 (H) mm), no design and dimensional changes of the package have been made. With the low thermal resistance of the housing, allowing optimal heat dissipation and a silicone encapsulation these LEDs are designed for a longer life-span.
Based on the new definition of the color bins as well as flux binning, these LEDs feature a much better homogeneity in illumination especially for high sophisticated lighting solutions such as interior automotive lighting, channel lighting, general lighting and backlighting of displays.
Engineering samples are available; mass-production starts in July 2009.
About DOMINANT Semiconductors
DOMINANT Semiconductors Sdn. Bhd. is a dynamic Malaysian company belonging to the world leading SMT LED manufacturers. It has an excellence driven organization and offers a comprehensive product range for all kind of lighting applications needed in the automotive, consumer, communications and industrial market segments. With extensive industry experience and relentless pursuit of achieving the highest quality combined with a state-of-art manufacturing, innovation, research and testing capabilities, DOMINANT has become a trusted and reliable brand across the globe.
Contact
Marketing Communication Tel: +6062-833566 Fax: +6062-830566
E-mail:sales@dominant-semi.com
Web Site:www.dominant-semi.com