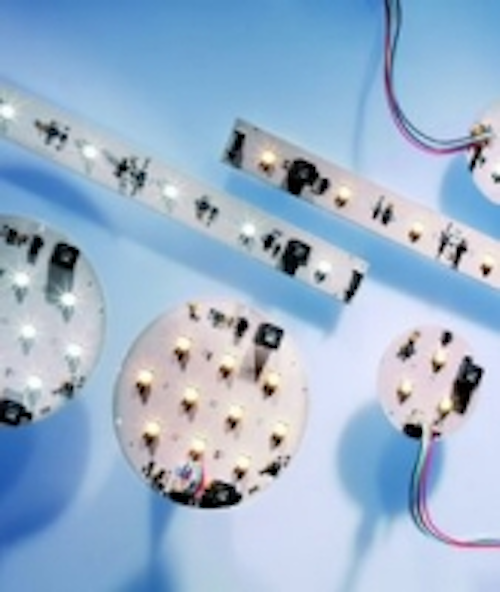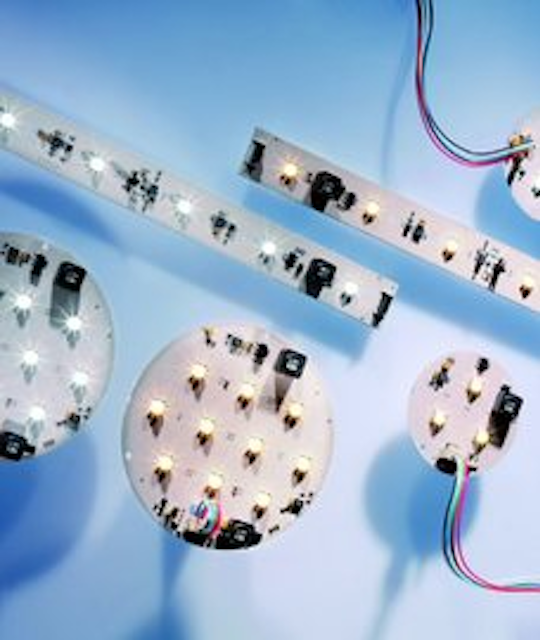 Date Announced: 11 Sep 2009
Vossloh-Schwabe's new High Power Mono system welcomes you to a previously uncharted galaxy of fresh design options for general lighting using LED.
Guaranteeing a very high luminous flux, provided in white, warm white, blue, green and red as well as optionally dimmable versions, the new LED modules are thus ideal for installation in luminaires. Great flexibility and safe 24 V operation are further advantages of the High Power Mono system.
Available as Line, Triple and Flood models and fitted with simple 'plug & play' connectors, the new modules are not only suitable for any application, but are also easy to work with. The variable light design possibilities offered by various optics attachments make High Power Mono modules an unbeatable aid for individual light planning purposes.
Today, VS Optoelectronic is part of the Panasonic Elec-tric Works Vossloh-Schwabe Group. With over 30 years of experience in the field of LED technology VS Optoelectronic is the most competent enterprise within the PEWVS Group concerning LED technology.
The company, which has its headquarters in Kamp-Lintfort, has been leading the way in the research, development and manufacturing of light diodes and LED chips for years. VS Optoelectronic's range of products now com-prises more than 5,000 optoelectronic components for different applications.
These products' performances include all brightness groups, colours and shapes. In ad-dition to high-quality light technology products, VS Optoelectronic mainly provides customer-specific solutions and modules for individual applications. VS Optoelectronic is certified according to ISO 9001 and ISO 14001.
Contact
Vossloh-Schwabe Optoelectronic GmbH & Co. KG Carl-Friedrich-Gauß-Str. 3 47475 Kamp-Lintfort, Germany Phone: +49 (0) 28 42 / 98 02 09 Fax: +49 (0) 28 42 / 98 02 99
E-mail:infovso@vso.vossloh-schwabe.com
Web Site:www.vs-optoelectronic.com