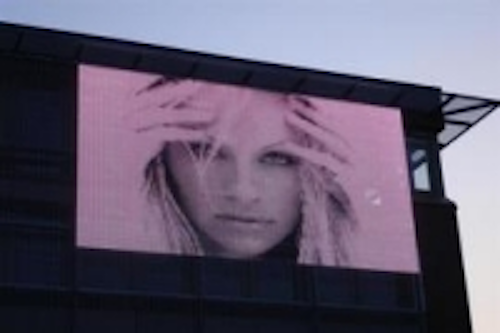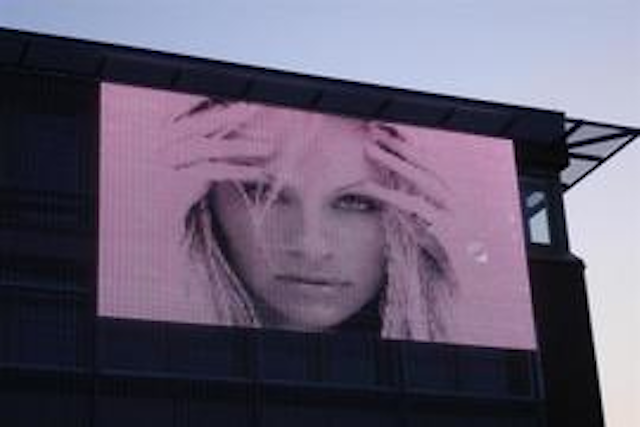 Date Announced: 11 Sep 2009
Traxon Technologies realizes an outstanding IMAGIC WEAVE media façade in Germany at HAVER & BOECKER's office building in Oelde.
IMAGIC WEAVE, a fusion of stainless steel mesh and state of the art LED technology is the perfect solution for permanent outdoor media façade installations at stadiums, shopping malls, skyscrapers, car parks, and other large buildings in any environment. The woven wire mesh embellishes buildings with an outstanding shiny second skin and excellently serves as an effective sunscreen, filtering sun rays while maintaining its transparency.
This development is the result of the combined knowledge and experience of two market leaders: HAVER & BOECKER, one of the world's leading wire weaving companies with a global network of branches and manufacturing facilities and Traxon Technologies, leading provider of innovative LED lighting systems and solutions.
Traxon's IMAGIC WEAVE façade in Germany is fully outdoor rated (IP67) with a length of 9m and a height of 4.7m and installed on the exterior façade of HAVER & BOECKER's headquarters building, displaying various kinds of media content in medium resolution, including videos, graphics, and animations.
222 IMAGIC WEAVE tubes (each 3m long) are mounted behind HAVER & BOECKERS's stainless steal wire mesh, ensuring easy maintenance as well as a flat surface of the facade. 10,656 high performance LEDs with a pixel pitch of 6.25cm display stunning lighting effects in up to 16 million different colors. IMAGIC WEAVE can be extended at any time due to the used innovative patented clipping system and therefore is adaptable to different budgets. All cabling for the 42.3 sqm installation run through the metal form minimizing the number of holes in the building's façade between control room and media façade. Featuring DMX and DVI capability, IMAGIC WEAVE is controlled by Traxon's control brand, e:cue, using its latest Video Micro Converter, Video Control Server, and the EMotion (DVI) Software.
This IMAGIC WEAVE project in Germany was finalized in August 2009 and brightly lightens the huge façade of the office building today due to both companies' high level of innovation.
Contact
Ulrich Maximilian Schwele, International Marketing Communications Traxon Technologies Ltd. 208 Wireless Centre, 3 Science Park East Avenue, Hong Kong Science Park, Shatin, Hong Kong Direct +852 2943 3435
E-mail:u.schwele@traxontechnologies.com
Web Site:www.traxontechnologies.com