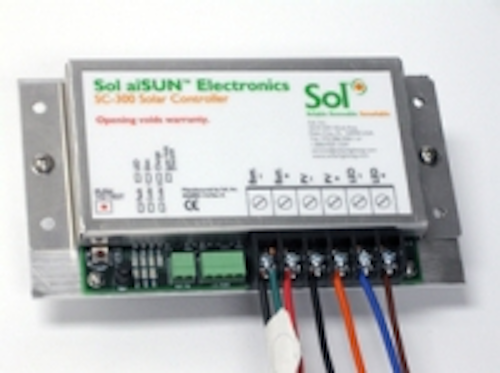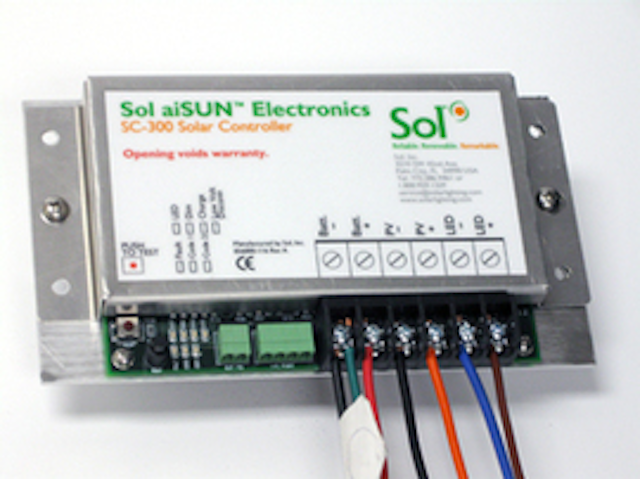 Date Announced: 02 Nov 2009
Palm City, Fl. — Sol, Inc. the world leader in solar powered LED outdoor lighting with 20 years of manufacturing experience is proud to announce the introduction of its next generation solar light intelligence. aiSUN™ operates as the brain, heart and nervous system of a solar light, making them brighter, more efficient and less complex, further cementing Sol as the leader in solar lighting.
"Developing aiSUN™ for both existing and new customers further fortifies Sol, Inc. as the go-to company for solar lighting," said Rick Schuett, CEO. "With our efficiency and patent-pending dimming and control technology, aiSUN™ allows Sol to efficiently configure solar light systems for nearly any location around the globe; allowing many more customers to experience the benefits of off-grid solar lighting."
Developed by its internal engineering team, Sol's new aiSUN™ is the company's innovative combination of a solar energy controller and LED driver into one unit. Critical to the operation of any solar light, the electronic intelligence ensures reliable operation every night, and allows for integration of control inputs so that customers have light when required. Furthermore, aiSUN™ has many solar light enhancing features and patent-pending technology enhancements.
aiSUN™ uses a proprietary electronic and software developed by Sol, Inc making it both the power-processing and lighting control intelligence within Sol's light systems. With adaptive dimming and patented energy-management control, aiSUN™ efficiently converts and stores solar light energy from the sun during the day. At night, aiSUN™ powers high-flux LED lighting from the reserve energy in any one or combination of five operating modes including dimming, split-night, motion detector, wireless and network integration. Sol's aiSUN™ provides the A.L.L.Night™ algorithm, which allows customers to define a near-infinite combination of lighting levels and operating times to illuminate their facilities when desired and at what brightness level.
"I am very pleased that our engineering team has successfully integrated aiSUN™ into our solar light systems. This feature-rich controller platform exceeds the requirements of the today's industry and sets the standard for the marketplace. aiSUN™ provides new benefits to our customers: reduces lead times for advanced features, simplifies installation, and reduces the costs of our light systems as well," said Audwin Cash, V.P. of Engineering.
aiSUN™ is available in a wide-range of Sol, Inc. solar light systems including GreenWay™, Top of Pole Mounted (TPM), Side of Pole Mounted (SPM), Tropical Street Light (TSL), and Oasys™. To find out more about aiSUN™ please visit the company online at www.solarlighting.com
About Sol, Inc.
Sol is the world leader in solar LED outdoor lighting solutions with over 38,000 systems installed in more than 60 countries on six continents. Since 1990, Sol has introduced innovative, reliable and cost-effective solar lighting systems that provide unsurpassed levels of illumination and reliability. Sol develops, manufactures and markets commercial/industrial-grade solar powered and energy efficient lighting systems for a wide range of lighting applications including area and security, street and roadways, sign and billboards and transit and shelter lighting. Sol is ISO 9001:2000 certified and committed to superior design, manufacturing, and customer satisfaction.
Contact
Michele McDermott 772.286.9461 ext. 2032
E-mail:michelem@solarlighting.com
Web Site:www.solarlighting.com