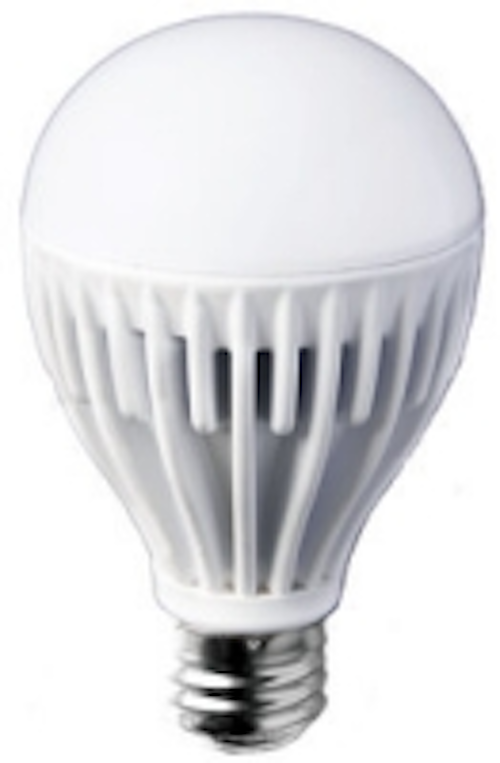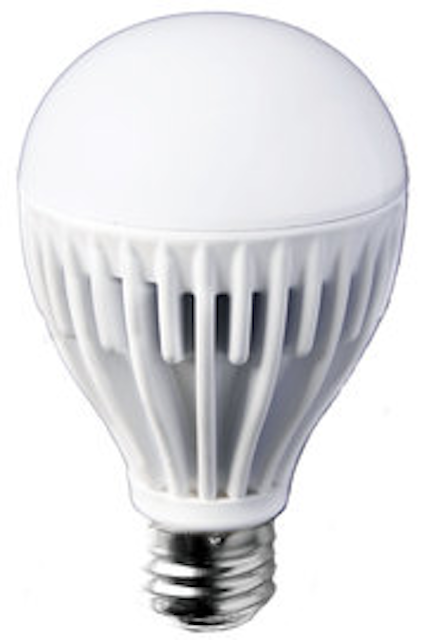 Date Announced: 05 Nov 2009
TAMPA, FL –- LEDnovation, Inc. a start-up company in the Solid State Lighting (SSL) market introduces two new state-of-the-art LED lamps for the North American Market.
These A19 lamps are the industry's first 25W and 40W incandescent equivalent replacement bulbs with a typical efficiency of 90 Lumens/Watt.
These innovative high efficiency solutions consume 90% less power than a standard incandescent bulb and 50% less than a standard Compact Fluorescent making them an ideal solution for reducing energy maintenance costs without sacrificing light quality.
The 25W equivalent typically delivers 190 Lumens utilizing 2.1Watts and the 40W equivalent delivers 345 Lumens while consuming 3.8Watts. These 3500K LED replacement lamps bring high-performance in a number of critical areas: lumen per watt efficacy, total lumen output, high color rendering, power factor correction, and long operational life. The Lamps feature Recycle ReflectanceTM optics technology, which reduces overall glare and delivers an extremely uniform and smooth light output. All these improvements have been packaged in the industry standard A19 form factor with the screw-in E26 Edison base making it a viable alternative to retro-fitting both Incandescent and Compact Fluorescent bulbs.
"In a planet looking for energy efficient, eco-friendly technologies we are very excited to introduce these revolutionary products," says Israel J. Morejon, CEO of LEDnovation. LEDnovation low power LED replacement lamps are environmentally friendly and contain no hazardous substances. "Lighting will play an integral role in energy conservation worldwide. Our commitment is to continually expand the company's product portfolio of highly energy efficient lighting solutions," added Morejon.
The products are targeted at downlight and other indoor general lighting applications in the commercial, industrial and residential markets. These next generation bulbs are part of the EnhanceLiteTM series of LED bulbs. LEDnovation's 25W equivalent LED A19-25-1N-I and 40W equivalent LED A19-40-1N-I products are scheduled to be commercially available in November 2009 for the North American market.
About LEDnovation
LEDnovation is a pioneering product and technology company in the Solid State Lighting market. The company is committed to delivering energy efficient, eco-friendly lighting products through the development and deployment of innovative LED lamps and luminaires.
LEDnovation's technological breakthroughs use a fraction of the energy required to power incandescent bulbs without the use of mercury common in CFL or Compact Fluorescent bulbs. The products are targeted for several markets including the commercial, industrial, retail, cruise line, gaming, airports, hospitality and residential markets.
Contact
Bill Blackley LC, CSI, IESNA Vice President Business Development 13053 W Linebaugh Ave Suite # 102 Tampa, Florida 33626 (813) 891-9665
E-mail:bill_blackley@lednovation.com
Web Site:www.lednovation.com