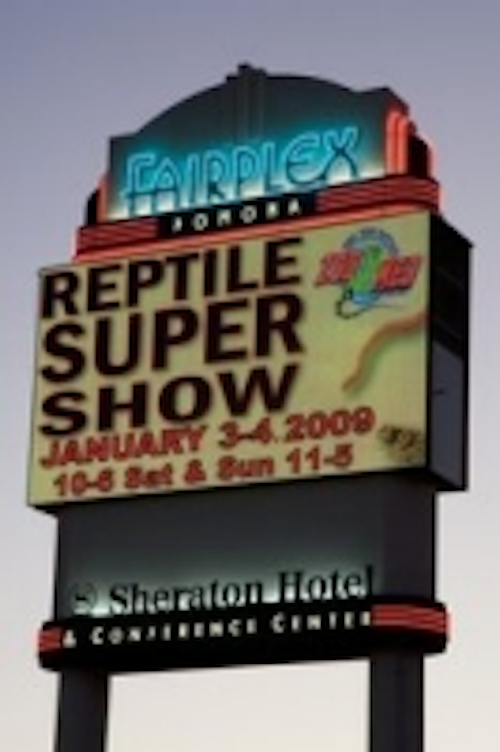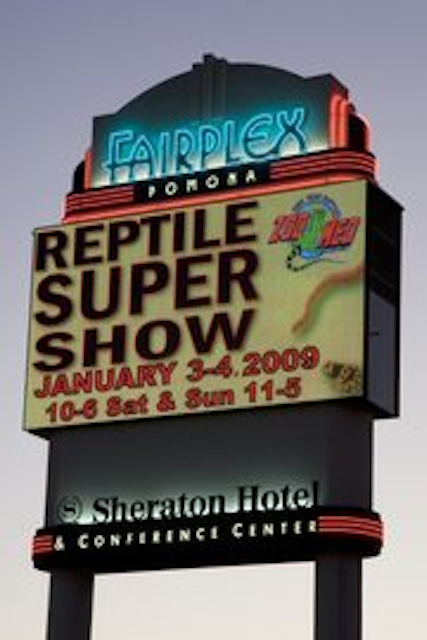 Date Announced: 12 Jan 2009
BROOKINGS, S.D. –– Daktronics Inc. (Nasdaq-DAKT) of Brookings, S.D., recently provided a new double-sided, full-color, outdoor display to Fairplex in Pomona, Calif. The overall display consists of a freestanding marquee sign more than 90 feet high, incorporating two large, full-color digital displays measuring approximately 20 feet high by 34 feet wide.
"We are extremely pleased with the new marquee display we purchased from Daktronics and Encore Image," said Dwight Richards, vice president of operations at Fairplex. "Our vision is to create world-class experiences for our patrons, and the new display makes a great impression for our facility. It's a world-class sign that communicates
all the different types of events we hold for our community and is a vital component to our overall marketing strategy."
Encore Image, Inc. of Ontario, Calif., and Daktronics teamed up to provide the solution for the overall display. "The Daktronics full-color LED technology offers great flexibility, visibility and reliability," said Mark Haist of Encore Image. "Combine the digital technology with the unique design and structure, complemented with neon and other lighting elements, and it makes for a very attractive, eye-catching system. We enjoy working with Daktronics because of their broad product offering, state-of-the-art technologies, and overall service capabilities."
The new display comes complete with Daktronics proven PS-23 light emitting diode (LED) technology. Fairplex's new marquee cycles through static images, text messages, graphics and animations in full color with true-to-life image reproduction.
Daktronics LED video displays use the latest in red, green and blue (RGB) LED technology to present live and recorded video images, colorful animation and vivid graphics with incredible brightness and wide-angle visibility. Daktronics LED video display technology offers a long lifetime with minimal maintenance and low power consumption.
About Fairplex
Fairplex in Pomona, Calif., hosts a wide range of year-round events and has been the site of the L.A. County Fair since 1922. Everything from dog and horse shows to conventions and educational events can be found on Fairplex grounds, which covers 543 acres. More information about Fairplex can be found at http://www.fairplex.com/fp/.
About Daktronics
Daktronics celebrated its 40th year of business in 2008 and is recognized as the world's leading provider of full-color LED video displays. Daktronics began manufacturing large screen, full-color, LED video displays in 1997. Since then, more than 5,200 large screen displays have been sold and installed in sports, entertainment and
commercial facilities around the world. Since 2001, independent market research conducted by iSuppli Corp. lists Daktronics as the world's leading provider of large screen LED video displays. Daktronics designs, manufactures, markets and services display systems for customers around the world, in sport, business and transportation applications.
Contact
For more information, call (605) 697-4300 or toll-free (800) 325-8766 in the United States.
E-mail:sales@daktronics.com
Web Site:www.daktronics.com