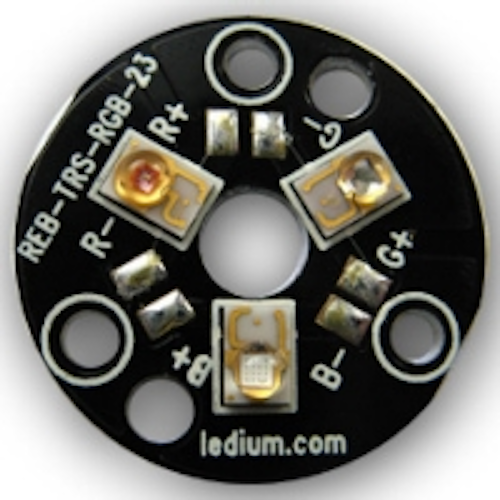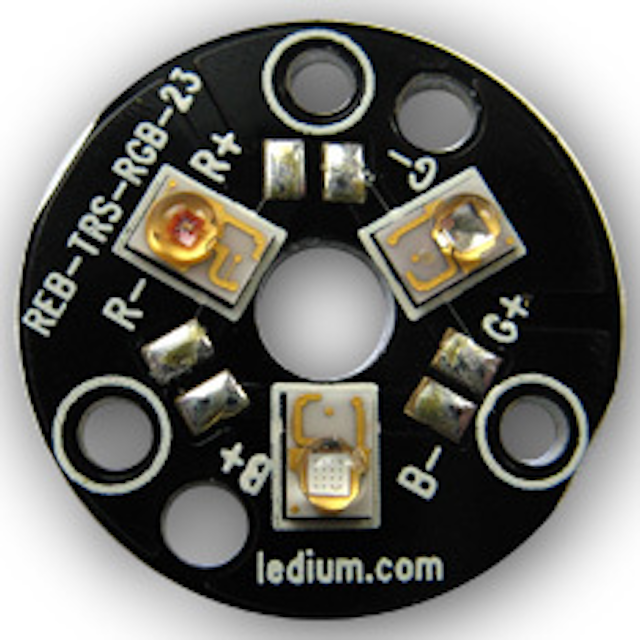 Date Announced: 26 Jan 2009
Ledium Ltd. (Hungary, Europe) announced a new MCPCB-based light engine in both monochrome and RGB versions.
The diameter is only 23 mm, so it could be used in ultra-small powerful lighting products.
The board comes with Luxeon Rebel LEDs, in cool white up to 300 lumens@350 mA. The light engine was designed for the Khatod PL1143 series triple lens system.
The module is perfect for lamp manufacturers, new high-power and small-sized products could be developed with it.
A new constant-current generator is coming soon, in the same size.
Ledium Ltd. manufactures light engines since 2006 for the advertisement industry and other clients, and developing lighting projects for architectural designers.
Contact
+3630 6785497
E-mail:mcsaba@ledium.com