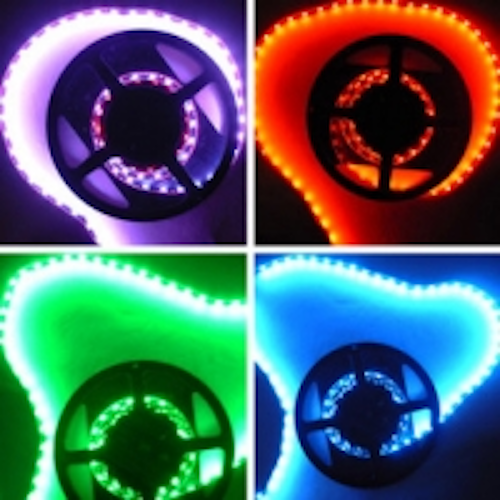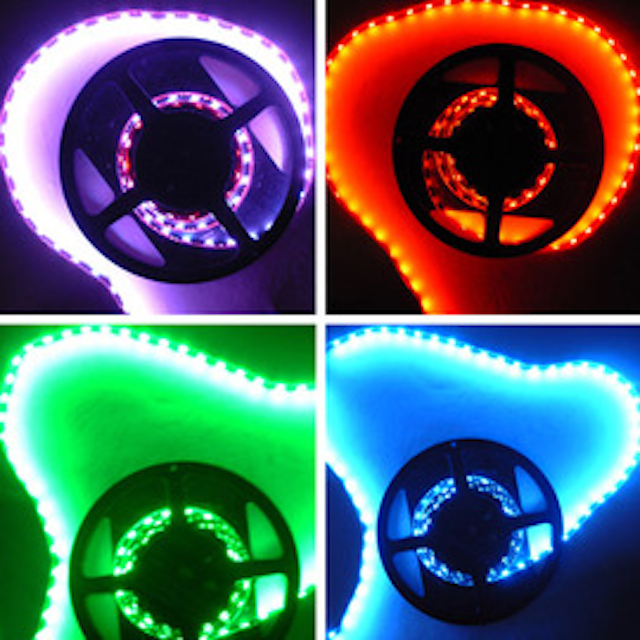 Date Announced: 06 Jan 2009
Save money and Reduce pollution, why not LED?
Think Green and Act Green, why not ATG Electronics?
Cost-effective and user-friendly, why not iLinear R60?
ATG Electronics® iLinear™ R60 LED Ribbon Flex Strip is flexible, slim, high brightness LED light strip, ideal for interior applications. Now ATG Electronics announces high cost-effective LED Ribbon Strips to meet the ever-increasing needs.
Small size and cool light output make iLinear™ R60 ideal for a wide range of applications, such as cove lighting, back lighting, illumination lighting, guidance lighting, channel letter lighting and other narrow area lighting.
Features & Benefits:
-Long life span of over 50,000 hours.
-Flexible & slim form, cuttable at every 3LEDs.
-Easy installation onto flat surface with 3M tape.
-Higher brightness at lower cost with super bright LEDs.
-Even color at the tightest color tolerances.
-Low voltage for safe application.
-Low heat generation, no heat damage.
Recommended Applications:
-Decorative lighting (cove lighting, back lighting) for homes, hotels, stores, yachts, bars, automobiles etc.
-Illumination lighting in any places that you want to take the place of conventional illumination for your purpose of reducing heat output.
-Guidance Lighting for cinemas, theatres, yachts, trains to guide people move around safely.
-Channel letter lighting for your stores, restaurants, bars etc.
About ATG Electronics Corp.
ATG Electronics Corp., established in 1999 and formed partnerships with companies in California, designs, produces, distributes and licenses lighting emitting diode (LED) controllable digital decoration and illumination lighting systems, including
iBright™ LED fluorescent lights, eLucent™ LED XPower lamps for illumination lighting;
iVision-V™ and oVision-V™ LED Screens for advertising lighting;
iLinear™ LED ribbon strips, iSignage™ LED flex strips and oSignage™ LED modules for signage lighting;
Infinity™ LED rope lights, UniQ™ LED border lights and Smart™ LED wall washers for architectural lighting.
Contact
ATG Electronics Corp. International Sales Department Tel: +86-21-33932667 Fax: +86-21-33932677
E-mail:sales@atgelectronics.com
Web Site:www.atgelectronics.com/lighting/Signage/LEDFlexStrips/R60-LED-Ribbon-Flex-Strips.html