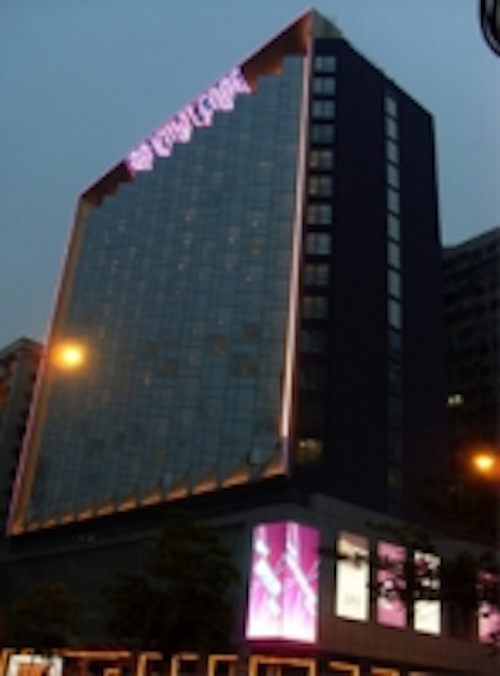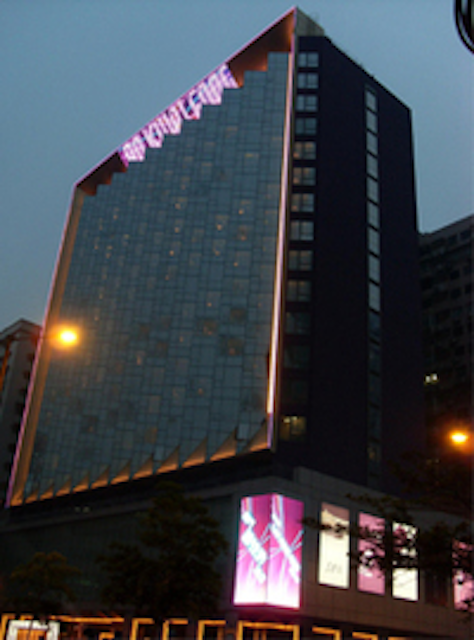 Date Announced: 13 Aug 2009
MACAU, 13 AUGUST 2009 – The internationally and locally famous descended on the Lan Kwai Fong Hotel Macau for a grand opening ceremony on 2 August to celebrate the results of an expansion.
The hotel building was brought to life with SINOLIGHT's Pitch 18mm LED curtain wall series that comes with high resolution for excellent viewing. Only 12kg in weight, SINOLIGHT's curtain wall adopts a perfect design that allows for easy and fast installation. It comes with a background transparent rate of 45% and is highly recommended for concert, entertainment venue and stage background.
With only 20 days of production cycle, two similar curtain wall displays are installed at both sides of the hotel building, each measuring 40 square meters. The Pitch 18mm LED curtain wall is suited to outdoor use and is capable of producing high brightness that can be perfectly combined with sound, light and color for a spectacular event. The module is covered with silicone to enhance its waterproof function.
Depending on the relationships between the display and viewers, SINOLIGHT's curtain wall series could be designed for best cost benefits, best-viewing results and complete integration with the architectural facades and surrounding context.
Co-owned by Macau casino mogul and billionaire Stanley Ho and Hong Kong's renowned film producer Charles Heung, the opening ceremony witnessed the attendance of mega stars such as Andy Lau, Jet Li, Gong Li, Simon Yam, Kelly Lin and Jordan Chan.
Formerly known as Lan Kwai Fong Macau Kingsway Hotel which opened in 1995, the hotel was acquired by China Star in August last year.
About SINOLIGHT
SINOLIGHT Optoelectronics Co. Ltd is a top world class LED display manufacturer. In 2007 we were the first LED display manufacturer worldwide to produce with mass production capability and soon we became one of the biggest LED display factories in China.
With projects in more than 80 countries worldwide, and Europe as our biggest market we are offering high-end LED displays such as indoor full-color LED display, outdoor full-color LED display, LED curtain wall, LED graphics & video board, LED concave & curve display, LED information board and OEM/ODM services.
Contact
Eemei Marketing Communications Manager SINOLIGHT Optoelectronics Tel: +86 755 33828193
E-mail:eemei@szsinolight.com
Web Site:www.szsinolight.com