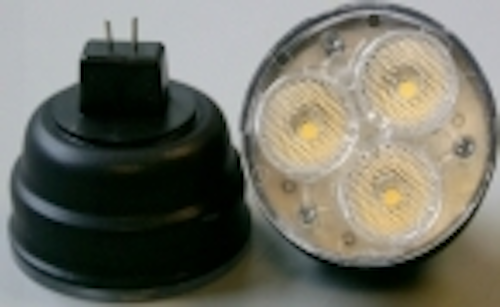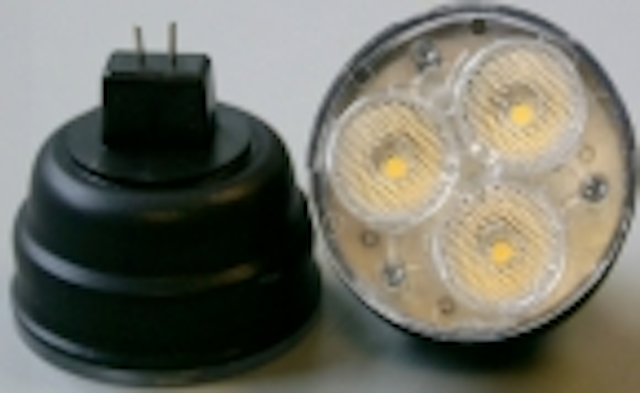 Date Announced: 13 Aug 2009
Farmington hills, MI – In response to the latest Solid State Lighting Research and Development (SSL) Project, Electro-Matic Products proudly announces their new LED Lighting series including LED Fluorescent, LED MR16 light, LED Parking Garage Light, LED Streetlight, LED Spot Light, and LED Hi Bay Down Light. All feature reduced maintenance, low energy consumption, and are utilized in the replacement of traditional incandescent, florescent, sodium vapor, and mercury Vapor lighting.
LED Fluorescent replacement: With 50,000 hours operating life and only 84 W consumed, this product will replace a Standard 2' x 4' Troffer with four 40 watt tubes and can save up to 60% energy. While average maintenance for a standard bulb is 6 to 12 months, this LED light has 10 to 15 years product life. No more buzzing ballasts required .
LED MR-16 Light: Dimmable light with 50,000 hours operating life and only 4.44 W consumed, this product produces light output greater than a 35W bulb and consumes only 13% of the energy. Average maintenance for a standard Halogen incandescent bulb is 6 to 12 month as compared to our product average life of 10-15 years.
LED Low Bay Light: The product saves 60% - 80% energy and is a replacement for mercury vapor and high pressure sodium bulbs consuming 100-200 watts. Average maintenance for a standard bulb is 6 to 12 months as compared to our LED Low Bay Lighting averaging 10-15 years. These lights can be used in parking garages, stairwells, Low bays of factories, small parking areas and a multitude of other applications.
Industry leading companies like AT&T and Walmart recently switched to LED Lighting systems to save both energy and operating costs. And late last month, Secretary of Energy Steven Chu unveiled $346 million in funding to help bring buildings up to new standards of energy efficiency in lighting. "These three new products further enhance our LED Lighting initiative to offer state of the art LED technology to our Dealer Network," comments David Scaglione, Vice President of Sales and Marketing for Electro-Matic Products, Inc.
LED lighting by Electro-Matic provides a 3 year warranty as well as reductions in your power bill, reductions in your maintenance costs, and no heavy metals are utilized.
####
Electro-Matic Products, Inc. is a supplier of a complementary group of products, services and components targeting the users and manufacturers of industrial automation equipment and on-premise signage. Our Visual Solutions Group provides and supports a comprehensive family of LED Display solutions. These robust solutions utilize the latest LED technology and provide communication tools for commercial, retail and industrial applications. Our past, present and future success results from our single-minded focus on product, process, people, and price. To learn more about our Hyperion® Displays please contact us by phone at (248) 442-2903, by fax at (248) 478-1472, or by e-mail at help@electro-matic.com or log on to www.hyperionsigns.com.
Contact
Mike Heath Phone: 248-615-3946
E-mail:mrheath@electro-matic.com
Web Site:www.empvisualsolutions.com