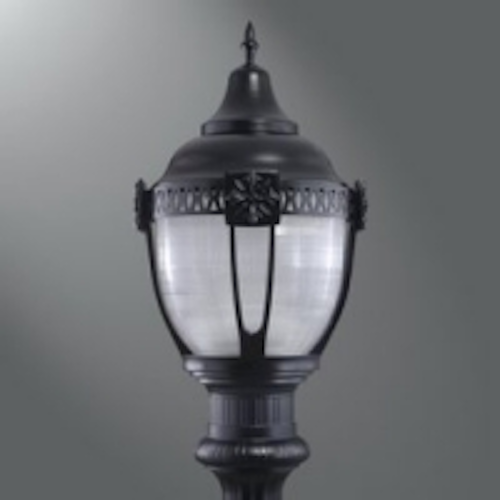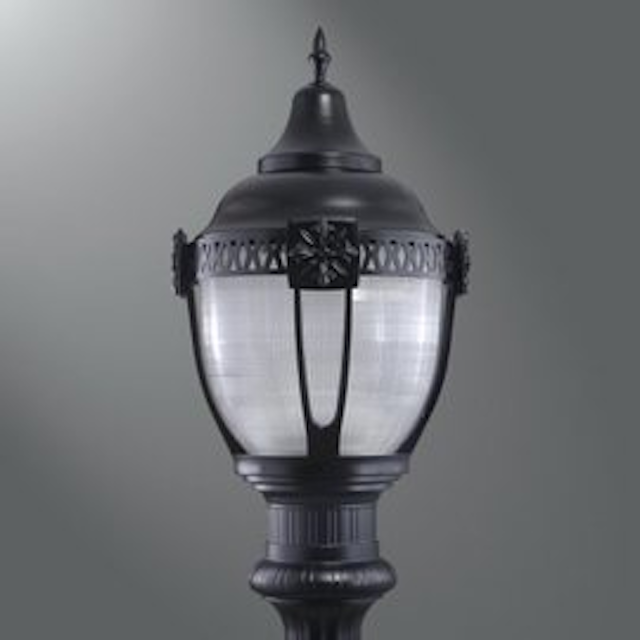 Date Announced: 18 Aug 2009
-- Energy-efficient LED post top fixture offers uniform illumination without pixilation
PEACHTREE CITY, Ga., -– Cooper Lighting, a division of Cooper Industries, Ltd. (NYSE: CBE), has introduced the McGraw-Edison Generation LED Post Top Luminaire, an energy-saving outdoor fixture that combines aesthetics with superior photometric performance offering even and uniform illumination without pixilation.
The fixture's unique modular LED light engine is designed to deliver illumination comparable to a 100W HID system while offering over 50% in energy savings.
The light engine can also be purchased separately for retrofit applications of pre-existing Generation Series HID fixtures.
Ideal for residential communities, office complexes, downtown streetscapes, roadways, outdoor retail applications, city parks and school campuses, the post top luminaire also features modular fixture design flexibility and maintenance ease.
The Generation LED luminaire provides light output and distribution control comparable to 100W HID luminaires. Producing 5000 lumens, the fixture provides excellent color rendering, a brilliant white color temperature and low glare. The superior optical design also yields effective distributions (Type III and Type V) focusing light on the task at hand instead of producing wasteful and uncontrolled illumination.
To respond to curfew compliance regulatory needs—calling for 50% power reduction of outdoor lighting equipment at the close of business—the Generation Bi-level Switching option provides a uniform 50% power reduction while closely maintaining critical-to-safety site lighting uniformity levels so visibility and security aren't compromised.
In addition, the Generation Series LED Luminaire incorporates a unique House Side/Street Side dimming option that allows independent operation of the house side and the street side of the distribution. This option reduces the light level on the house side of the fixture by roughly 40% and results in a further 50% savings in energy consumption when dimmed.
The McGraw-Edison Generation LED Series' modular design allows for mixing of bases, cage assemblies, tops and finials to achieve over 100 different looks and styles to offer a multitude of both traditional and contemporary forms to meet evolving market needs. For HID retrofit applications, the form and function of the product remains unchanged with the implementation of the LED technology.
About Cooper Lighting
Cooper Lighting, a subsidiary of Cooper Industries (NYSE: CBE), is the leading provider of innovative, high quality lighting fixtures and related products to worldwide commercial, industrial, retail, residential and utility markets. For more information, visit www.cooperlighting.com.
About Cooper Industries
Cooper Industries, Ltd. (NYSE: CBE) is a global manufacturer with 2008 revenues of $6.5 billion, approximately 88 percent of which are from electrical products. Founded in 1833, Cooper's sustained level of success is attributable to a constant focus on innovation, evolving business practices while maintaining the highest ethical standards, and meeting customer needs. The Company has eight operating divisions with leading market share positions and world-class products and brands Cooper, which has manufacturing facilities in 23 countries as of 2008, is incorporated in Bermuda with administrative headquarters in Houston, TX. For more information, visit the web site at www.cooperindustries.com.
Contact
Cooper Lighting
E-mail:TalkToUs@CooperIndustries.com
Web Site:www.cooperlighting.com