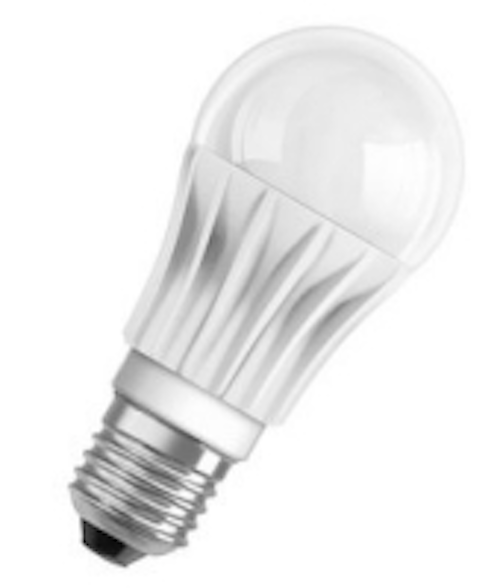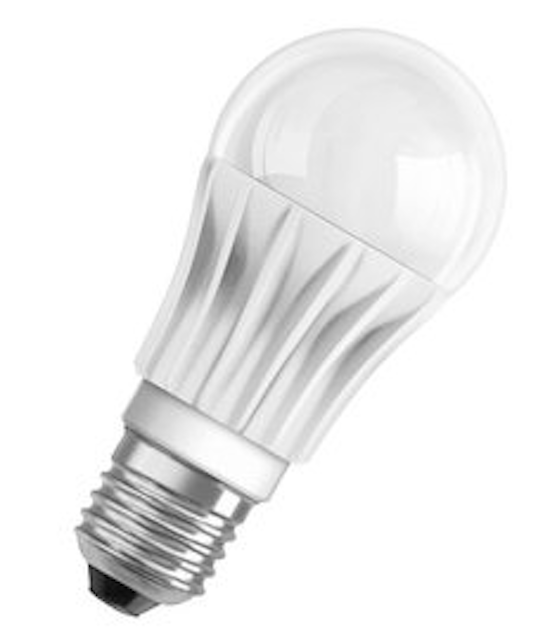 Date Announced: 18 Aug 2009
OSRAM's PARATHOM® Classic is the world's first LED lamp with a screw base that can be used as a direct replacement for a 40W GLS lamp. However, the PARATHOM® Classic requires just 8W to achieve the same light yield, i.e. 80 percent less energy and over its lifetime it will save 400 kg of CO2. With an average service life of 25,000 hours, it lasts 25 times longer than a traditional incandescent lamp. This new lamp is at the forefront of the LED revolution.
"The OSRAM PARATHOM® Classic is the ultimate cutting-edge product for end users who wish to be ahead of the pack when it comes to lighting technology, providing them with the most innovative and energy-efficient lighting technology the world has ever seen," says Christian Schraft, Head of Consumer Lighting at OSRAM.
"We are proud to launch the very first bulb shaped LED lamp which constitutes a true substitute for a 40W incandescent lamp. This move will speed the advance of LED technology as a genuine alternative for general lighting applications."
Mercury-free and free from UV and infrared radiation
The PARATHOM® Classic is extremely compact, shatter-proof and resistant to vibrations, making it suitable for a wide range of applications. The lamp is also completely free from mercury and the light it produces contains no UV or infrared radiation.
Lighting effects and accent lighting options
The PARATHOM® Classic A 40 is part of a ever-growing range of LED lamps from OSRAM with features lamps ideal for accent lighting. The LED retrofit product range also includes the PARATHOM® Classic B 25 and a host of additional products.
The PARATHOM® reflector series is ideal for accentuating special features such as pictures, objects or plants, while the lamps in the PARATHOM® Deco series add a blaze of colour. Available in blue, green, red, yellow or alternating colours, this vibrant range of LED lamps provides the right light for any environment.
About Osram
OSRAM is part of the Industry sector of Siemens and one of the two leading lighting manufacturers in the world. Sales for the OSRAM group worldwide in the year ending September 30, 2008 totaled 4.6 billion euros, 88 percent of which came from outside Germany. OSRAM is a high-tech company in the lighting industry. Over 60 percent of sales come from energy-efficient products. This global player employs more than 43,500 people worldwide, supplies customers in some 150 countries and has 46 production facilities in 17 countries.
Contact
Osram UK Tel. 01744 812 221
E-mail:csc@osram.co.uk
Web Site:www.osram.co.uk