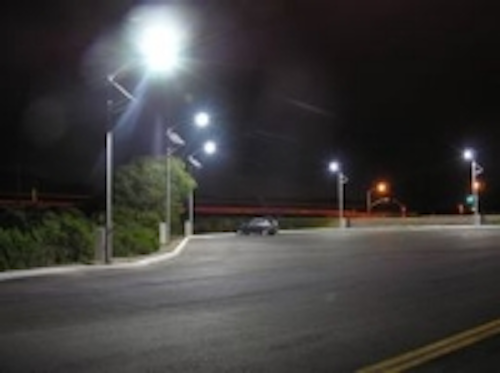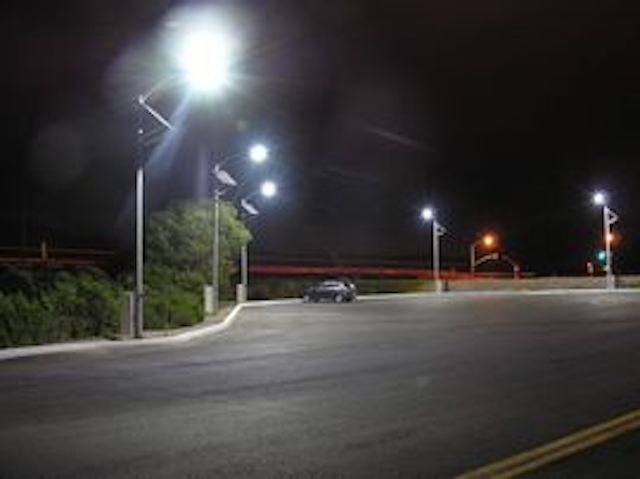 Date Announced: 25 Aug 2009
One of California's largest state utilities, Southern California Edison (SCE), is lighting up the night with solar technology at its San Onofre Nuclear Generating Station (SONGS). To illuminate its main employee parking areas, Edison is equipping the site with solar-powered LED lights from Carmanah Technologies (TSX: CMH).
By using solar technology as an alternative to traditional grid-powered lights, the EverGEN™ 1500-series lighting system can provide a reliable source of bright uniform illumination while avoiding the costs and challenges typically associated with trenching, cabling, and accessing electrical grid power.
Featuring custom BetaLED® light fixtures, Carmanah solar-powered lights offer superior output and performance in accordance with IESNA (Illuminating Engineering Society of North America) guidelines. A full-cutoff "Dark Sky"-friendly design directs light only where needed (preventing glare or spillover of light onto neighboring properties or into the night sky), while integrated energy management capabilities ensure optimal lighting performance year round.
With no bulbs to replace and a five-year battery life, the EverGEN 1500 lights will help Southern California Edison reduce maintenance and operating costs while serving as a lasting, practical investment in renewable energy technology.
EverGEN 1500-series solar LED lights are available now from Carmanah Technologies. For more information, visit www.carmanah.com.
Contact
Investor Relations: Roland Sartorius Toll-Free: 1.877.722.8877 investors@carmanah.com Public Relations: David Davies Tel: +1.250.382.4332
E-mail:ddavies@carmanah.com
Web Site:www.carmanah.com