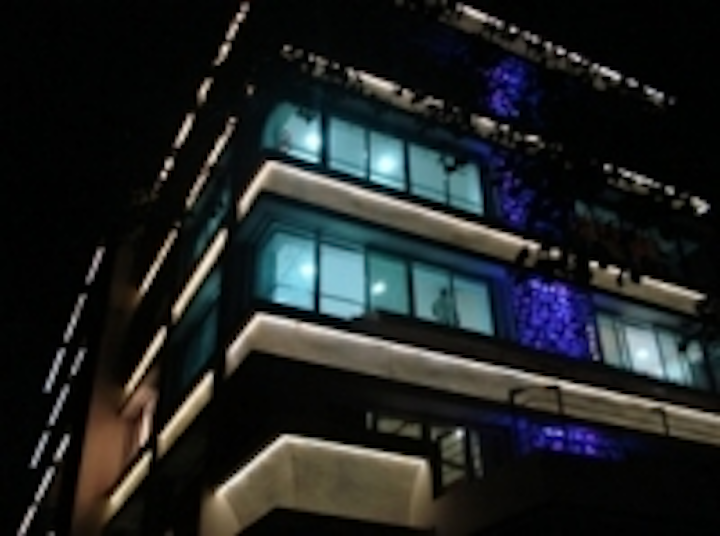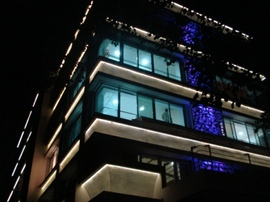 Date Announced: 20 Aug 2009
Electricity costs were drastically reduced by using LED lighting instead of tube lights (T5) for façade lighting of a building in Juhu (Mumbai-India).
According to the calculations, the total consumption of power usage would be 1,344,000 watts per month with tube lights. With LEDs Flexible Strips the total consumption went down to 366,000 watts, a savings of 72%.
The annual electricity cost would have been Rs. 129,024.00, which was reduced to Rs. 32,256.00. The ROI is within 15 months, hence next 2-7 years free usage.
The full building is lit with warm LEDs (3500k) with no heat, no maintenance, and huge power saving with longer life compared to normal tube lights.
Contact
Ritesh Shah RED LIGHTINGS 114, Rizvi Chambers, Hill Road, Bandra (West), Mumbai-400 050. Maharashtra-India. Tele: +91-22-2642 5883 / +91-22-3201 1675 Fax: +91-22-2642 4916
E-mail:riteshred@gmail.com
Web Site:red-lightings.com/home.htm