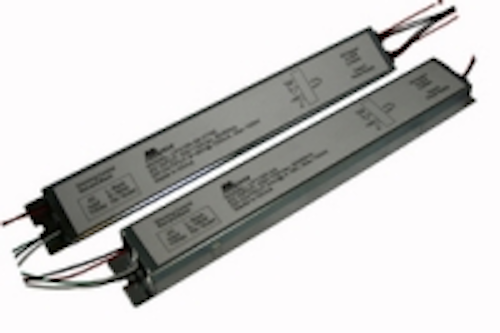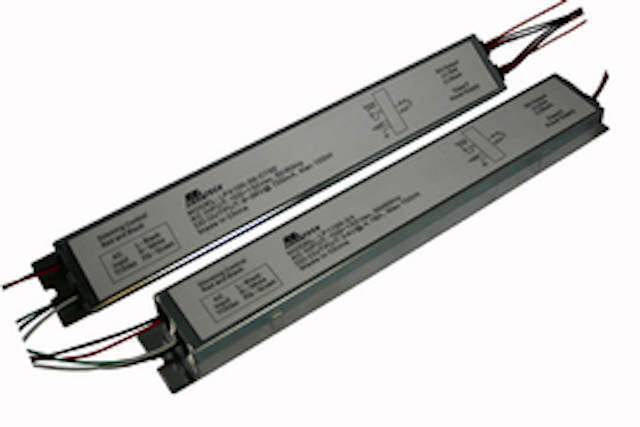 Date Announced: 05 Aug 2009
Las Vegas, Nevada – Magtech Industries introduce yet another, High Power LED driver/power supply for refrigeration applications with 0-10VDC dimming features.
The LP4100 is designed with 1.7" in width and 1.1" in height. It is ideal to replace the electronics ballast widely used in the refrigeration applications. It consists 4 sets of 25-Watts highly efficient output with maximum forward voltage at 40VDC and forward current ranged from 350mA to 700mA each channel. A 100W single output constant voltage version is also available. The dimming feature can be controlled from 100% (10VDC) to 15% (1VDC).
The key features of this series are,
- Input : 100-132VDC, 50/60Hz
- 4 sets 25-Watts with constant current or single output with C/V output
- Forward Voltage (Vf) 12-40VDC
- Maximum Forward Current (Vi) ranged from 350mA to 700mA
- Compact design, 11.2" x 1.1" x 1.7" (LxHxW)
- Meet IP66 environmental requirements
- UL1310 Class 2 recognized
- OVP, OTP with auto recovery
For more information, please visit to http://www.magtechind.com or contact our experienced engineer team to answer any of your technical requirements and detailed specifications.
Contact
Magtech Industries Corporation 702-364-9998 (Main) 702-364-1562 (fax)
E-mail:csupport@magtechind.com
Web Site:www.magtechind.com