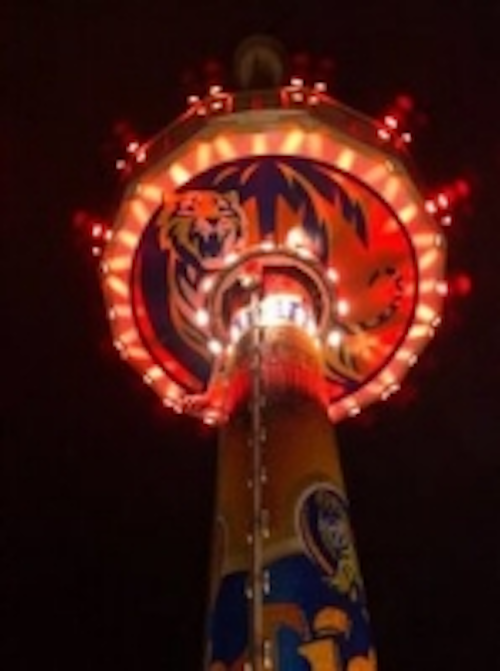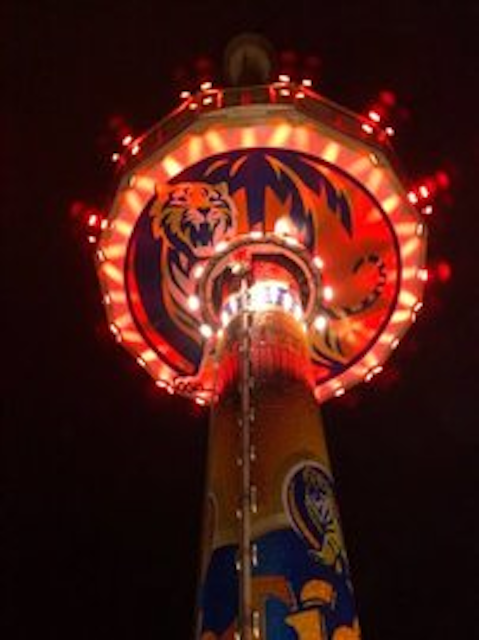 Date Announced: 09 Mar 2009
Uddevalla, Sweden – W-DMX™ is playing a major role in lighting Singapore's tallest viewing tower – the Tiger Sky Tower. Located in Sentosa, it offers panoramic views at 131 metres (430 feet) above sea level across Singapore, Sentosa, the Southern Islands, and all the way to Malaysia and the Indonesian islands.
Creative Lighting Asia (CLA) worked with Saatchi and Saatchi Singapore for the re-branding of the Sentosa Sky Tower for Asia Pacific Breweries. Now renamed the Tiger Sky Tower, the viewing attraction has been given a makeover with Tiger Beer branding with part of the central column becoming a giant Tiger beer bottle.
CLA was asked to come up with a solution for lighting the tower in a cost-effective and environmentally friendly manor. 60 Color Kinetics Color Blast Powercore were used to light the rotating cabin, with an additional 30 iWhite Blasts used to light the column above and below the cabin.
An iPlayer 3 was utilized for the control with DMX signals sent using W-DMX™ by Wireless Solution Sweden AB. The controller and W-DMX transmitter were housed inside the rotating cabin with data broadcast to the iWhite fixtures in the pit. This enables the fittings to be controlled from the moving cabin and the ability to fade out when the cabin reaches ground level.
The system is triggered by an infrared sensor when the cabin rises, running a "take off" effect followed by the iWhite fixtures lighting up the column and more subtle colour effects as the cabin heads to full height.
"W-DMX was the only solution for this application as the cabin moves in height as well as rotation, so cables were out of the question," explains Tony Symms, Project Lighting Manager for CLA. "The receiver is mounted in the pit using a standard antenna, with a narrow beam antenna on the cabin to ensure a reliable wireless link. An additional benefit of using W-DMX is that the receiver and transmitter can be reversed, allowing DMX to be broadcast to the cabin at full height for viewing when programming and demonstrating the effects to the client.
"This was a challenging project with a very tight installation schedule and night work to prevent any down time for the attraction. Also size and weight of fixtures and components were crucial due to mounting restrictions, for which custom made brackets were produced," said Symms.
W-DMX has been used for lighting the Pyramids of Giza; Céline Dion's Taking Chances Tour; Times Square in New York City; the 2008 Nobel Prize Banquet; the world's largest Ferris wheel, the Singapore Flyer; and many more.
Photos: Courtesy of Creative Lighting Asia.
Contact
Joan Lyman Wireless Solution Sweden AB Swe: +46 70 820 4767 US: +1 719 466 1784
E-mail:joan@m-m-pr.com
Web Site:www.wirelessdmx.com