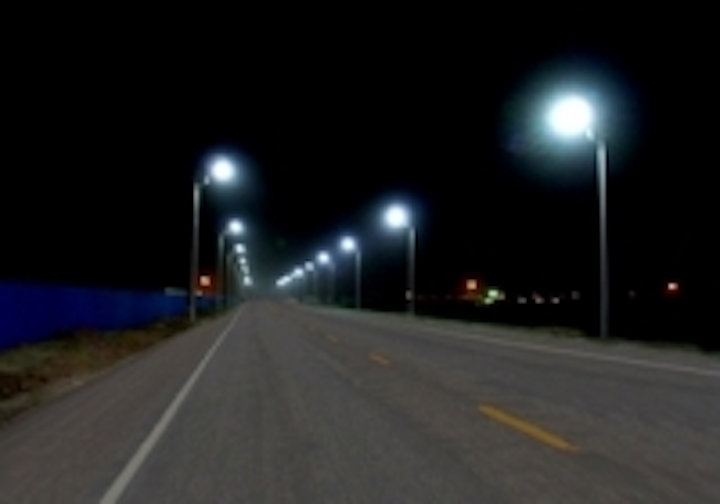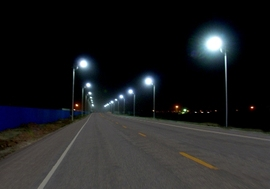 Date Announced: 02 Mar 2009
Tucheng, Taipei –– Everlight Electronics Co. Ltd (TSE:2393) embarks into module design for lighting applications by introducing the SL-Dolphin Street Light series. Following two years of research and development, this product series offers a very wide range of characteristics making it best in class.
The SL-Dolphin Street Light series covers with 60W, 90W, 120W and 150W LED light engine power consumption and is capable of offering very high luminaire light output up to 13000lm. In addition, the series has been tested by authorities and graded as the most efficient street lights. With efficiencies reaching up to 75 lm/W while installed on 8m poles, they provide improved brightness and high uniformity compared to traditional street lights installed on 12m poles, while offering up to 40% energy savings. Moreover, Everlight offers three different kinds of light engines - Phoenix for type IV light pattern, Trex for type III light pattern, and Venus for type II light pattern - applicable for road widths ranging from 6m to 12m. Everlight is the first in the industry to provide street lights with such a broad selection of light patterns.
Besides street lighting, Everlight's SL-Dolphin Street Light series are also well suited for use in buildings, amusement parks, and parking lots. Compared with conventional street lights, the SL-Dolphin Series offers the following very important features and benefits:
- High brightness lighting module (maximum luminaire light output up to 13000 lm for 150W LED light engine power consumption)
- Unique optimized heat fins and the artistic "Dolphin" shape design integrated as one piece.
- Excellent CRI
- No UV or IR light radiation, but instead special batwing and asymmetrical light patterns that suit various road surface conditions
- 100V~240V AC input for worldwide operation
- High power factor (>99% @110VAC) and high power efficiency provide energy savings compared with traditional street lights
- Water resistance (IP 65) for light engine and PSU, and LED long operation life time improve system reliability
- Wide operation temperature range (-30oC to +50oC) suitable for all ambient conditions
- UL, ENEC, and CNS Certifications in progress
- Pb-free and RoHS-compliant devices meets green environmental initiatives
- Easy installation and easy upgrade
These combined features provided by Everlight's world class SL-Dolphin street lights allow streets, buildings, and other outdoor areas to look brighter and more aesthetically pleasing while saving energy. The SL-Dolphin street lights combine the widest and best light pattern, circuitry, heat resistance and exterior shape providing for a wider margin of safety and lower energy consumption.
Product Information for SL-Dolphin Street Lighting Series:
Currently available – 60W, 90W, 120W in Phoenix (for type IV) light pattern
Available in April 2009– 60W, 90W, 120W in Trex (for type III) and Venus (for type II) light patterns
Available in June 2009 – 150W in Phoenix, Trex, and Venus light patterns.
About Everlight Electronics Co. Ltd.
Everlight Electronics Co. Ltd is a global manufacturer of LEDs, displays, infrared and photocoupler components serving various applications in the consumer, computing, automotive, telecommunication and industrial market segments. Everlight's annual growth rate of more than 20 percent over the past ten years is the combined result of its well-engineered products, highly efficient in-house manufacturing facilities and extensive global supply chain. Founded in 1983, Everlight today is a $300 million company headquartered in Taipei, Taiwan, with over 4,000 employees and operations in China, Asia, North America and Europe.
Contact
Everlight Electronics Co., Ltd.
E-mail:weikailiu@everlight.com
Web Site:www.everlight.com