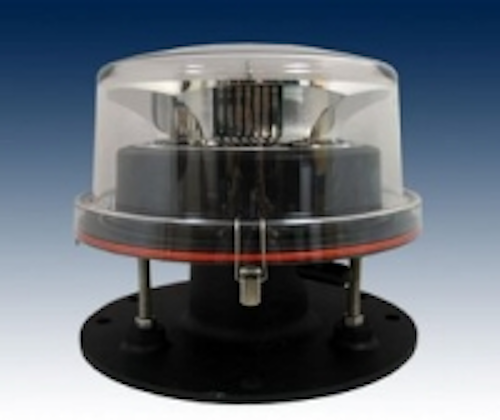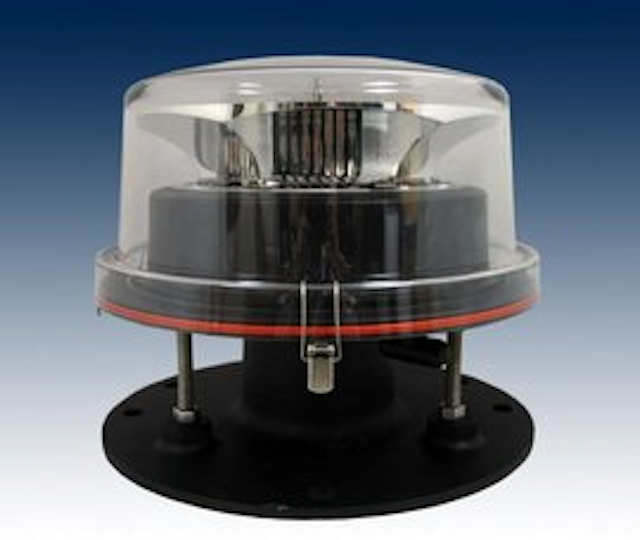 Date Announced: 30 Mar 2009
Farmingdale, NJ -- Applied LED technology specialist Dialight now manufactures its D264 Series LED based medium intensity red beacon in the U.S. utilizing state-of-the-art optical design to achieve the most compact, efficient, FAA compliant L-864 device in the market while also meeting the stringent light pollution requirements of ICAO.
Dialight's patented optic creates the sharpest cut-off beam in the industry to achieve almost zero light pollution at ground level while ensuring that 2,000 candelas are still visible to aircraft.
Dialight's D264 Series high flux LED based beacon is designed to replace 300mm incandescent obstruction lighting fixtures and uses 90% less energy. Resistant to shock and vibration and with a 5-year performance warranty, it lasts years longer than incandescent fixtures and its robust, low power design makes expensive maintenance a thing of the past.
The compact D264 Series beacon, which can be flashed or steady burned and weighs less than 32 lbs, is designed to mount onto existing bolt pattern installations and allow simple replacement of the light engine.
With a cast aluminum base and stainless steel hardware, the UV resistant acrylic dome is sealed to withstand the dynamic conditions experienced in the most severe environments around the world in temperatures from -40 to +55 Celsius, direct sunlight, wind blown rain, wind in excess of 150mph, high humidity and salt fog.
Dialight plc (LSE: DIA.L) is leading the lighting revolution for industrial users across the world. Applying leading edge LED technology it produces retro-fittable lighting fixtures designed specifically for hazardous locations, obstruction lighting, traffic and rail signalling to vastly reduce maintenance, save energy, improve safety and ease disposal. Versions of these high specification luminaires are also produced for more general industrial and outdoor situations. The company is headquartered in the UK with operating locations in the UK, USA, Germany and Mexico. More information is available at www.dialight.com.
Contact
David Jennings, Dialight Corporation, Farmingdale, NJ; phone 732 751 5880
E-mail:djennings@dialight.com
Web Site:www.dialight.com