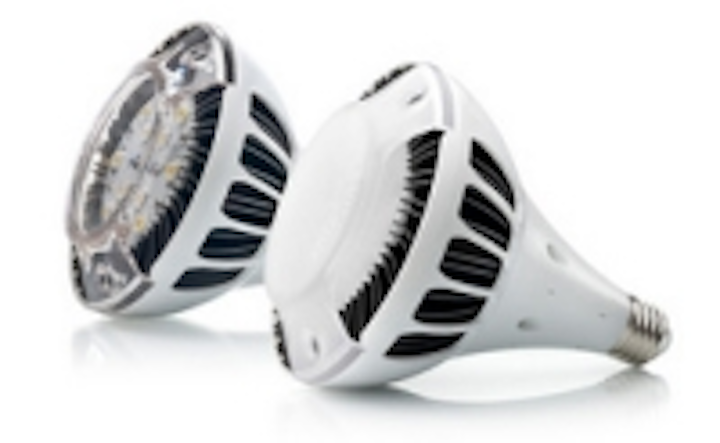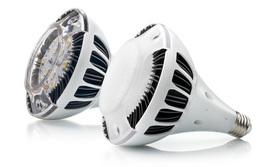 Date Announced: 01 Feb 2012
FZLED, maker of high-performance LED lighting products, today highlights their line of dimmable and non dimmable 22-Watt PAR38 LED light bulbs that are hassle free replacements for traditional E27/E26 socket-size bulbs, make use of CREE high power LED technology, and have extremely long lifetimes (min. 20,000 hours).
Designed to use AC 90-264V power, these high quality LED bulbs are the perfect green solution for meeting modern energy needs.Users can choose for their bulbs to come with FZLED's patented,Switching dimmable feature, allowing the PAR38 LED light bulbs to function at 12%, 25%, 50%, or 100% of light intensity. The desired level of brightness is easily selected by pressing the on/off power switch multiple times. TriAC dimmable LED bulbs as well as Non-dimming PAR38 LED bulbs are available as well.
FZLED has also given customers the option for their PAR38 LED bulbs to come with frosted lens and a 120 degree beam angle, or clear lens and the choice of 25, 40, or 60 degree beam angles. The long-lasting, high-quality, bright and clear luminance that FZLED's PAR38 LED spotlights provide make them perfect for commercial use in shopping windows, displays, and accenting, to give retailers an edge in the increasingly competitive environments that they face.
In addition to commercial use the FZLED PAR38 LED spotlights are ideal for other indoor uses, such as architectural, flood, mood, and biological lighting. Emitting no heat, UV, or IR rays these high quality LED spotlights give everyone the option to go green. With electrical efficiency greater than 80%, a color rendering index of at least 75, a high energy-to-light conversion ratio, and a thermally optimized design, the FZLED PAR38 LED spotlights are built to last and give consumers the best in lighting, while at the same time reducing pollution.
Additional pictures and specifications of the FZL-PAR38-03 series of LED spotlights can be found here: http://www.fzled.com.tw/products.php?KindID=2&CID=18
About FZLED
FZLED is a Taiwan-based developer and manufacturer of high-performance, energy saving LED lighting products. Utilizing the expertise of their parent-company FZTech Inc., FZLED's products beat the competition with low-heat emissions and long lifetimes. Committed to excellence, FZLED enforces strict quality controls for the entire manufacturing process and conducts R&D projects continuously, in an effort to create high-quality LED lighting products for consumers that are light-weight, environmentally-friendly, and thermally-optimized. For more information visit FZLED online at www.FZLED.com.tw.
Contact
FZtech Inc. Phone: +886-2-2228-7885 Fax: +886-2-2228-8938 Address: 7F-3,No.498, BanNan Rd., Jung He Dist,New Taipei City ,Taiwan,235,R.O.C
E-mail:sales@fztech.com.tw
Web Site:www.FZLED.com.tw