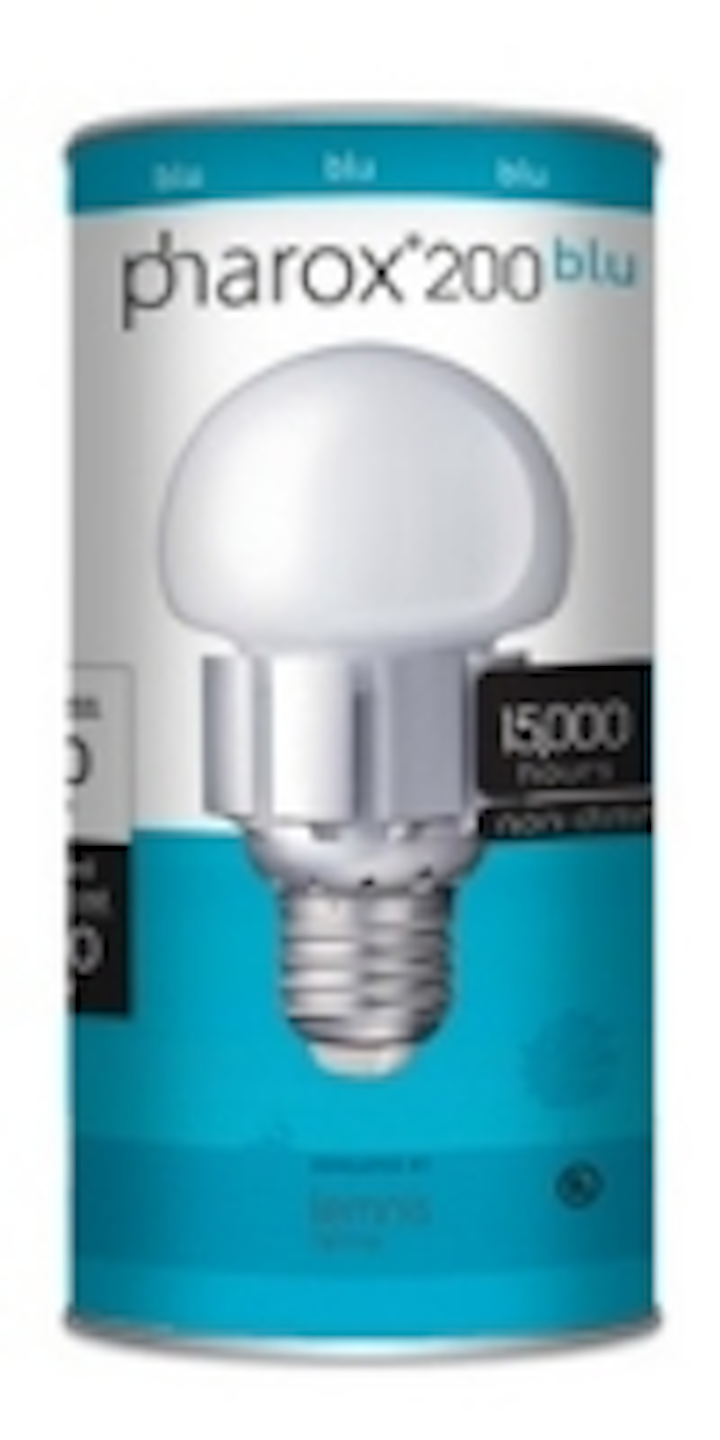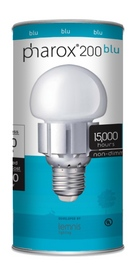 Date Announced: 15 Feb 2012
Pharox BLU, Pharox XL and Pharox PRO Offer Industry's Lowest Prices and More Choice in LEDs
SAN FRANCISCO -– Lemnis Lighting, a leader in sustainable LED lighting technology, today announced the debut of three lines of its popular Pharox LED replacement bulbs, targeting a range of LED customers from general home owners looking for energy savings and cost efficiency to customers seeking a professional quality bulb. The lowest-priced bulb, the 200-lumen Pharox BLU, breaks the $5 price point with a suggested retail price of $4.95 sold exclusively through pharox-led.com.
All three lines – Pharox BLU, Pharox XL and Pharox PRO – offer customers what they need from an LED bulb without piling on added cost for features that aren't necessary for their situation.
A recent U.S. Department of Energy forecast predicts that LEDs will represent 76 percent of the general illumination market by 2030, but Lemnis predicts 80 percent market penetration by 2020 due to significant price drops such as this one and further innovations in LED technology. Lemnis has been leading the way in consumer LEDs since the first Pharox was introduced in 2006 and is further accelerating the transition to LEDs today by introducing the Pharox BLU 200 and Pharox BLU 300 at $4.95 and $6.95 respectively, thus lowering the price of its entry products.
"Consumers love a good deal and great products," said Warner Philips, Co-Founder of Lemnis Lighting. "Pharox LEDs are well-designed and now in range of every American's wallet, with a pay-back time of 6 months to 2 years and an expected lifetime of more than 10 years!"
The new Pharox BLU 200-lumen model is a "no frills," non-dimmable consumer LED and is the first branded LED replacement bulb with a price that starts under $5. It comes with a one-year warranty. The next step up in lumens is the 350-lumen Pharox BLU bulb with a suggested retail price of $6.95, also with a one-year warranty. The Pharox BLU line is only available at pharox-led.com.
The XL line is aimed at home and commercial customers who want to be sure of a longer-lasting LED and the 3 year/35,000 hour warranty to back it up. Finally, the Energy Star-qualified Pharox PRO bulbs (coming soon) are designed with the commercial and rebate-driven customer in mind and will carry a 5-year replacement guarantee.
The three lines of Pharox LED replacement bulbs offer consumers of all stripes the same reliability they expect from incandescent bulbs with vastly increased life expectancy and vastly decreased energy usage. A typical 40-watt incandescent bulb costs approximately $5.69 per year to use at $0.13 per kWh, three hours a day. The equivalent Pharox 350 lumen bulb (BLU, XL and PRO) costs just $0.85 per year in energy use. As these durable LED bulbs last between 15,000 – 35,000 hours, in most cases they pay for themselves in less than two years and keep on paying for years after.
For more information about the Pharox BLU, Pharox XL, Pharox PRO and other Lemnis Lighting products, visit. www.pharox-led.com
About Lemnis Lighting
Lemnis Lighting is at the forefront of the rapidly developing global LED lighting industry. Lemnis has been recognised as a leader in the field of LED lighting since 2006 and the introduction of its first Pharox LED light, more than five million of which have been sold worldwide. In addition to its large scale roll-out program of consumer, street and greenhouse lighting in the Netherlands, Lemnis is also active in the areas of development, production and sales, with offices in the Netherlands, San Francisco, Hong Kong, Singapore and Johannesburg. Lemnis Lighting is an independent, privately held company and was initiated by cleantech incubator Tendris (http://www.tendris.com).
Contact
415-979-0280
E-mail:kevin@bluepractice.com
Web Site:www.pharox-led.com