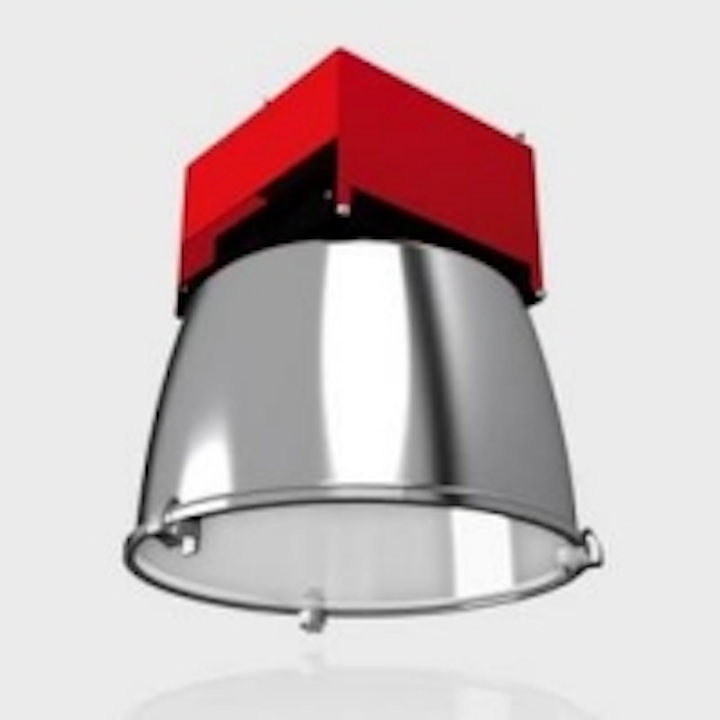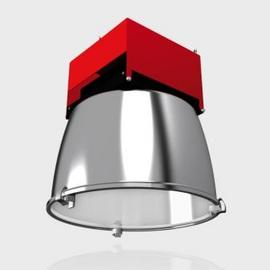 Date Announced: 24 Feb 2012
Vesta is a high-bay luminaire designed and manufactured by Sakma with
high luminosity LEDs and a perfect heat dissipation to garantize the best luminaire performance.
Designed to be installed in a parking, warehouse or cold chamber, it is suitable to replace conventional luminaires, reaching energy savings of up to 60%, and a very low maintenance cost.
It consists of 72 LEDs that can achieve a luminous flux of up to 13,000 lumen. Vesta supports ambient temperatures from -30°C to +50ºC.
The special technology incorporated by Sakma allows to regulate Vesta light and bright intensity from 0 to 100% (DMX protocol), get control of a group of luminaires through a single regulator, and add domotic options for switching on-off as well as to schedule a number of luminaires (DALI protocol).
Vesta emits light perpendicularly with a 70º beam angle, creating an
homogeneous light and a very comfortable feeling.
With a diameter of approximately half a meter and a modern industrial
design focused in good materials, resistant finishes and also the balance between light and space, this luminaire is warranted for 5 years.
Contact
Montse Barba + 34 93 261 11 88
E-mail:mbarba@sakma.com
Web Site:www.sakma.com