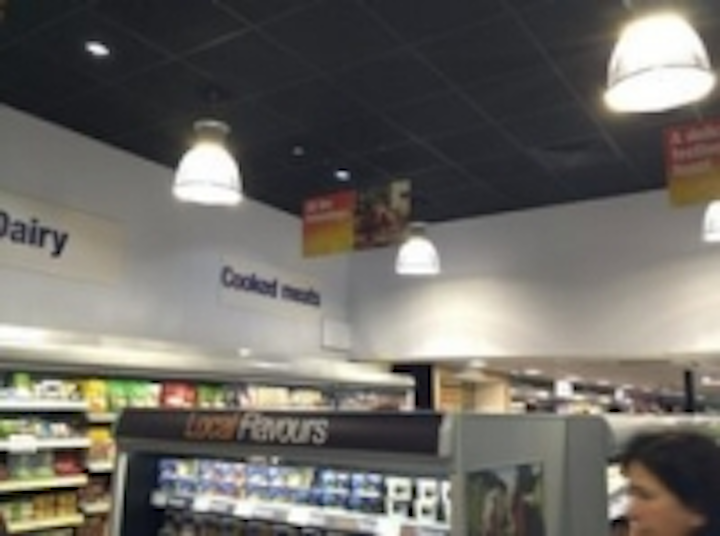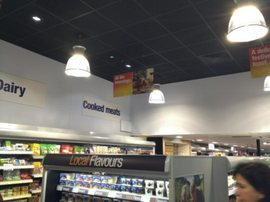 Date Announced: 21 Feb 2012
The Southern Co-operative is based in Portsmouth, Hampshire, and has over 157 retail stores trading across 10 counties in the South of England. As well as having clear financial and operating objectives it also has a strong commitment to social and sustainability goals. Alongside supporting local wildlife trusts and other environmental charities, it has committed to monitoring and reducing energy consumption and examining more energy efficient ways of dealing with waste.
Vision Accendo ( http://www.visionaccendo.com/) is an LED Lighting specialist based in Eastleigh in Hampshire. The company designs, supplies and installs their lighting solutions for central government departments, local authorities, schools, universities, health authorities, retail, distribution, industrial and office environments.
IDC Electrical (Southern) Ltd provides project management, design, supply, installation, testing and commissioning of electrical, mechanical, control and data management systems.
dci Refigeration, another Hampshire based business, have been providing refrigeration, HVAC and electrical contracting services to a wide range of clients throughout the UK for over 20 years.
In July 2010 Vision Accendo, in conjunction with IDC and dci, worked with The Southern Co-operative ( http://www.thesouthernco-operative.co.uk/) to investigate new innovations in LED lighting technologies to establish how they could continue their good work in reducing carbon emissions whilst improving the lighting quality in their stores to create an excellent working environment for their staff and customers.
Vision Accendo completed site surveys at selected outlets and as a result created a design using only LED lights. The challenge was to select suitable lighting for a variety of settings, including open retail spaces, food display and refrigeration units and outdoor areas. The objective, besides achieving reduction in carbon emissions and reducing power costs, was to maintain existing lux levels in each store while at the same time improve colour rendering. After discussions with Vision Accendo's suppliers to select the right technical solution we discussed the installation requirements with IDC and dci and then completed our final design
The products used in the design included 20 watt LED Tubes, 40 watt LED Downlights, LED Emergency lights, LED 2D lights, LED Modular lights and External LED Floods.
We presented our ideas to Steve Tremlett and his colleagues, Gary Taylor and Scott Fisher, who approved the design and we then selected two stores, one in Bristol and one in Portsmouth, to use as pilot sites to prove our assumptions and get staff feedback.
The lights were installed between October and November 2010. Feedback from the staff at these stores was very positive and the quality of the lighting was as expected, as were the carbon reductions and power savings. We therefore agreed a roll out plan for existing and new shops to be fitted with Vision Accendo's LED lights throughout 2011.
Since November 2010 all of The Southern Co-operative's new stores and refits – around 29 stores - have been lit by LEDs and the roll out is due to continue throughout 2012 and 2013.
The following links show a selection of the retail outlets that have had new LED lights installed:-
http://tscmediacentre.co.uk/2011/09/shaftesbury-re-opening/
http://tscmediacentre.co.uk/2011/12/co-op-hove-store-opening/
http://tscmediacentre.co.uk/2011/11/winchester-co-op-store-opening-2011/
http://tscmediacentre.co.uk/2011/11/portchester-store-opening/
Calvin Caunter, Technical Director of Vision Accendo commented "We were delighted to be invited to help The Southern Co-operative to carry on their excellent record in improving sustainability throughout their organisation and are excited at the prospect of continuing the roll out of our lighting solution throughout their estate.
Contact
Vision Accendo Ltd Vision House Unit 6 Woodside Road Eastleigh Hampshire SO50 4ET
E-mail:calvin@visionaccendo.com
Web Site:www.visionaccendo.com