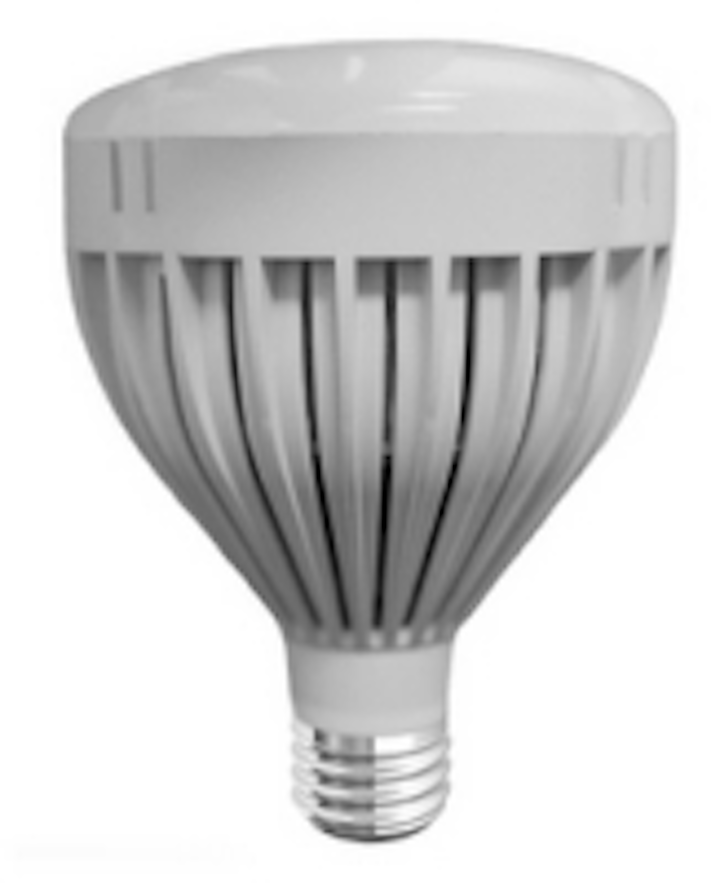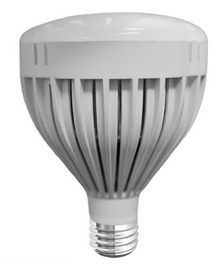 Date Announced: 13 Feb 2012
FOR IMMEDIATE RELEASE
-- Designed to exceed ENERGY STAR® Performance Standards and to Retail for Under $29.00
CHARLOTTE, NC -- Nexxus Lighting, Inc. (NASDAQ: NEXS) today announced that its new Array® LED BR30 replacement light bulb, which will be available commercially in March 2012, incorporates a new enhanced dimming circuit and patented 2nd generation Selective Heat Sink Technology™, allowing for significant reductions in material cost and weight.
The BR30 will produce the same light output as a 65 watt incandescent bulb while consuming less than ten watts, and has been designed to exceed ENERGY STAR® performance standards. The lamp will be introduced initially at a price below $29.00. At this lower price, consumers can see a much faster return on investment depending on usage. In order to further drive widespread consumer adoption, the price is ultimately expected to drop even further and may fall to below $20.00 as demand increases. One new Array® BR30 will replace an estimated 25 standard incandescent 65 watt BR30 bulbs over its average life time while using 85% less energy.
"Nexxus continues to set the standard in specification grade design, performance and cost for LED replacement bulbs. Although there are other BR30 LED replacements available in the market, none of them compare to Array in terms of efficacy (lumens per watt) when coupled with our new lower price. With our new design, we have been able to enhance our dimming circuitry and significantly reduce our costs which will roll over to the consumer in reduced prices and faster payback" stated Mike Bauer, President & CEO of Nexxus Lighting, Inc. "An added benefit of our patented Selective Heat Sink Technology™ (SHS) is the significant reduction in the weight of the lamp. The Array BR30 weighs in at about seven ounces, which is extremely light compared to other LED bulbs in the market that weigh over a pound. We've heard many complaints from consumers about heavy LED light bulbs tearing out the trims in their ceilings over time. With Array, this problem is eliminated" concluded Mr. Bauer.
Array LED bulbs utilize Selective Heat Sink Technology (SHS), an innovative patented approach to thermal management which ensures reliable operation of over 50,000 hours and up to an 80 percent decrease in energy consumption compared to incandescent and halogen equivalents.
About Nexxus Lighting, Inc.
Nexxus is a leader in high performance LED replacement light bulbs sold under its Array® Lighting line of products. The company holds 39 issued U.S. and foreign patents and 32 patent applications pending related to its Array® Lighting and Lumificient product offerings. Nexxus is committed to leading edge design and introducing LED products that set the standard in the industry in terms of performance and reliability.
Contact
Katie Weber Nexxus Lighting, Inc. 704-405-0416
E-mail:kweber@nexxuslighting.com
Web Site:www.nexxuslighting.com