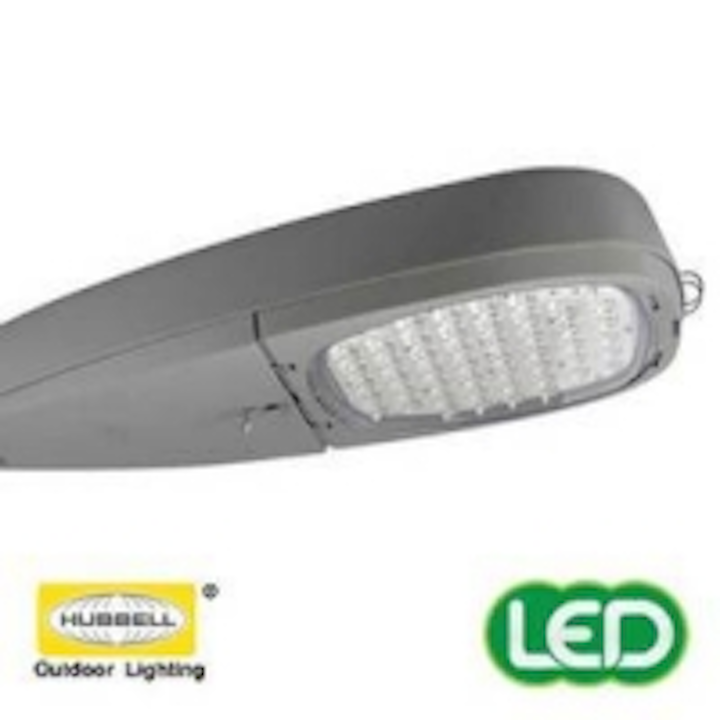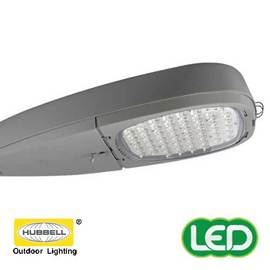 Date Announced: 02 May 2012
Greenville, SC – Hubbell Outdoor Lighting Inc. is proud to announce that the award winning Roadway LED lighting system has now exceeded performance featuring 114LPW. The Roadway RM LED retrofit series features a complete 3G rated retrofit luminaire suitable for replacing most 150w traditional 'cobraheads', producing 7378 lumens at an industry-leading efficiency of 114.6 lumens per watt (LPW)! A retrofit kit is available that allows the use of the existing luminaire to further reduce upgrade costs on most 100-150watt HPS sized fixtures. Additionally, a high lumen version of the fixture now produces up to 11,073 lumens at over 100LPW efficiency to replace traditional 250w HPS cobraheads. These breakthroughs in energy efficiency and performance will be available for shipment this summer for projects that demand the best in roadway lighting upgrades. This ground breaking 114LPW technology can be seen at Lightfair 2012 at the Hubbell Lighting booth # 1921, May 9th – 11th at the Las Vegas Convention Center, Las Vegas, NV.
These LED systems utilize forty-eight Nichia 219B LEDs in an IP67 sealed light engine with a choice of Type II and Type III IES distributions. A nominal 4800K and 66+ CRI are produced in this unit with expected L70 life of over 100,000 hours. This upgrade increases lumens 21% from 6087 to 7378 from the original design introduced in late 2011.
For additional information on the Hubbell Roadway RE/RF LED Retrofit Kit, visit www.hubbelloutdoor.com or visit Hubbell Lighting booth #1921 during Lightfair 2012, May 9th – 11th, Las Vegas, NV.
About Hubbell Outdoor Lighting:
From its inception in 1963, Hubbell Outdoor Lighting established its position in the lighting industry by producing outdoor lighting of the highest quality. Through an in-depth knowledge of the electrical distributor and contractor markets, Hubbell Lighting has been consistently able to combine innovative technology with practical lighting brand solutions and service oriented performance. Hubbell Lighting provides a full range of indoor and outdoor lighting products for commercial, industrial, institutional, sports lighting, landscape and residential markets, including green initiatives for vacancy sensors and daylight harvesting controls.
Contact
Hubbell Outdoor Lighting
E-mail:press@cfwevents.com
Web Site:www.hubbelloutdoor.com