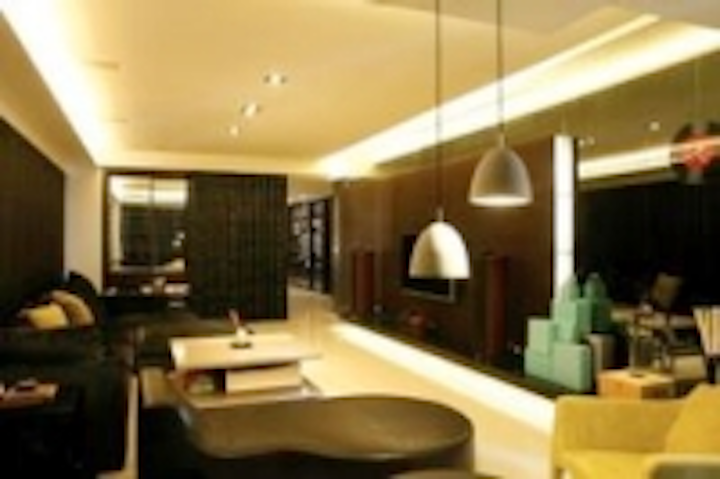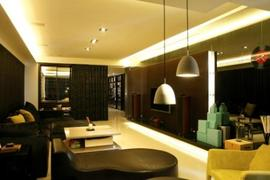 Date Announced: 23 May 2012
The light in the home, was not only a lighting, but also a lubricant for home living. The living space's merit can play good role through the appropriate use of lighting. You may not know that, with the ingenious use of light, you can able to create your own house living taste and ambience. However, due to the electricity increase period, do you wish to make the power saving and good lighting in house living at the same time?
The luxury apartments-"Wo Ran Ju", which located at New Taipei City, collaborate with Ecomaa to create an luxury ambience of home living style by using the application of energy-saving concept. Equipped with Eco-Stripe series as light source,it create a combination of green technology and fashionable life style!
Ecomaa, who advocated eco-friendly concept had provided it's long-life LED Eco-Stripe series to reduce the power consumption of the house. The LED stripe saving more than 50 percent of energy consumption and also more than 30 percent of electricity annually compared to traditional lighting methods.It solved the problems of power-hungry with the installation of traditional fluorescent lamp in the past.
Neighboring with Da-an Forest Park, the "Wo Ran Ju" advocated health living and green design concepts equipped with Ecomaa's stripe series- 24W Eco-Stripe as light source. The Eco-Stripe featuring a luminous flux of ca.1,660 lm and a color temperature of 3,000 K. The light pattern can reveal the complete uniformity of the illuminated area at the whole house living space to subjoin the display's product a sense of warm and comfortable.
Eco-Stripe series possess the similiar brightness with 85W fluorescent lamp but only need 24 watts of power consumption. It can be used 10 hours a day, and up to 58 percent reduction in electricity and carbon emissions annually. By advanced accurate heat thermal and active Air simulation, Ecomaa effectively reduce the heat of LED lighting to improve more stability and high quality working condition. The Eco-Stripe also certified by the TUV, UL, CE, FCC and RoHS.
It may no need to spend a high cost to create a home texture lighting, as to advocate the concept of environmental protection and energy saving, you still can building a good complexion for your home living at the same time!

Ecomaa lighting Inc. was founded in Taiwan in 2008 and implements eco-friendly designs and markets Green LED lighting products to fulfill the mission of protecting the Earth.
As setting new standards in heat dissipation, we become have a pioneer in the LED lighting industry. Together with Forcecon, the leader in heat pipes and rotary fan modules, Ecomaa rapidly become a benchmark in new innovative LED products.
By advanced accurate heat thermal and active Air simulation, Ecomaa effectively reduce the heat of LED lighting up to 50% whilst at the same time provide perfect and ideal working condition for the LED.

Contact
Natalie Chia Marketing Specialist +8863-552-9383 ext 611 3F-1,No.31,Sintai Rd.,Jhubei City.Hsinchu County 30252,Taiwan(R.O.C)

E-mail:natalie@ecomaa.com

Web Site:www.ecomaa.com