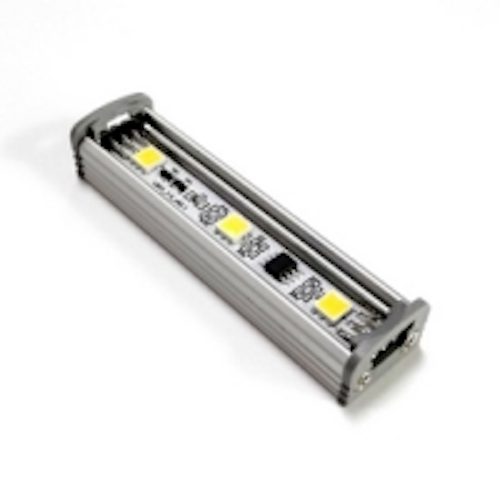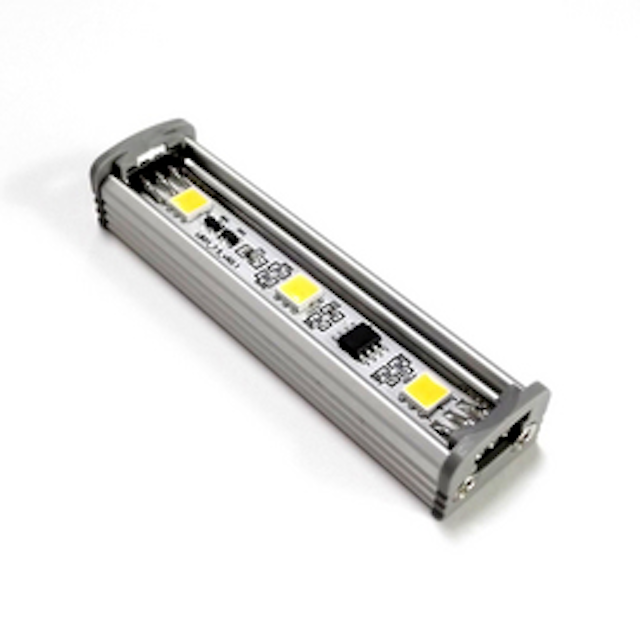 Date Announced: 03 May 2012
EnvironmentalLights.com, a leading source of high-quality, energy-efficient LED lighting products, is now offering their Environmental Lights High Brightness Premium under cabinet lighting line of products at 40 percent off retail pricing. In its second generation, this line has been very popular for customers because it delivers high brightness, excellent color rendering and smooth dimming all in a thin package.
"Spring is here, and we know that a lot of our customers will be either be remodeling their homes or contracted out for the projects," said Anne Thorson, co-founder and vice president of EnvironmentalLights.com. "A kitchen upgrade can make a huge impact on the value of a home, and by offering our premium line of under cabinet lights at an affordable price, we can support our customers."
Environmental Lights has dropped its prices on their website up to 40 percent to celebrate remodeling season. If you want to create a beautiful kitchen, consider incorporating under cabinet lighting. LED light bars are linkable, bright and have a color rendering index (CRI) over 80. All components for a complete lighting system are now offered at reduced pricing - light bars, connectors, power supplies, dimmers and other accessories.
"Color temperature plays a key role in creating the atmosphere of a room. When looking for an incandescent replacement, consumers should look for light in the 2700 to 3000°K range for a warm glow," explained Bruce Bishop, operations manager for EnvironmentalLights.com. "If they want to brighten a room, neutral white will enhance the look of food and decorative elements."
Achieve the highest distribution of uniform light levels throughout the entire space by investing in high-quality fixtures and a professionally designed lighting plan. A homeowner may wish to consider layering fixtures above and below cabinets to increase the usability of the space and keep illumination levels consistent. By placing them under the cabinets, you can illuminate areas that are prone to shadows and highlight a creative backsplash feature.
The Environmental Lights High Brightness Premium line offers 6 lengths of LED light bars to choose from: 3, 6, 12, 24, 36 and 48 inches. The newest 3" length was recently added, which is great as a puck light replacement for tight spaces and corner cabinets. The small size and thin design (less than 0.55" thick) allows the bars to easily fit in tight spaces under cabinets, under shelves, in closets—just about anywhere you might need light.
Two new compatible switch options were also recently release by EnvironmentalLights.com to work with their under cabinet lighting system. The in-line touch dimmer makes turning on/off lights simple and convenient, while the occupancy sensor provides and energy-saving option – turning on only when a person approaches the area. Great for bookcase lighting or china cabinets.
"We just installed the High Brightness Premium Under Cabinet Lights. Very easy to install and looks great," said a customer in an online review. "It was the perfect finishing touch to my kitchen remodel. The service support at Environmental Lights was outstanding. They answered all my questions and helped me place the order to ensure I had all the equipment I needed."
Order a sample kit of the two colors of under cabinet light bars to test the system in your home before making a large purchase. The experts at Environmental Lights offer complimentary advice in the selection and design of lighting systems, as well as technical support as-needed throughout an installation.
Watch the video "LED Kitchen Lighting Solutions" to learn more about designing your space: http://youtu.be/PLkl-pLy7oQ. The Environmental Lights High Brightness Premium under cabinet lighting has been featured on HGTV's hit TV show, House Crashers, which helps homeowners fix their near-impossible home renovations.
About EnvironmentalLights.com
EnvironmentalLights.com is a leading resource for sustainable, energy-efficient LED lighting products to meet the needs of business, commercial and residential clients. Founded in 2006 by Greg and Anne Thorson, the company offers a broad spectrum of light bulbs, strip and rope light, under cabinet light systems, Christmas lights, dimmers, controls and necessary hardware for any lighting project. For more information, please visit www.EnvironmentalLights.com.
Contact
Stacy Brown Marketing Director EnvironmentalLights.com (888) 880-1880 x109
E-mail:sbrown@environmentallights.com
Web Site:www.EnvironmentalLights.com