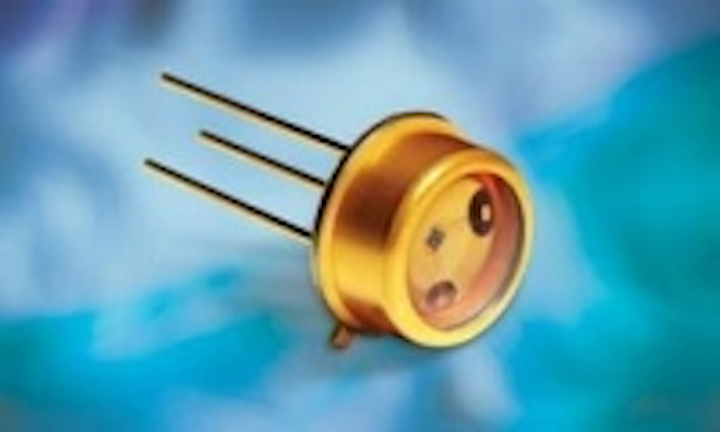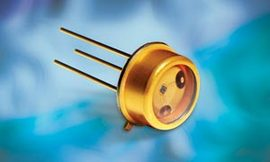 Date Announced: 03 Apr 2012
Opto Diode, a division of ITW, and a member of the ITW Photonics Group, introduces the second product in the super-high-power series of gallium aluminum arsenide (GaAlAs) infrared (IR) emitters, the OD-110W. Featuring a very uniform optical beam, the new device is designed especially for military imaging applications.
The OD-110W features four wire bonds on die corners and a hermetically-sealed, 3-lead, standard TO-39 package with all surfaces gold-plated for added durability. The total power output is typically 140 mW (minimum 80 mW), with peak emission wavelength at 850nm.
Power dissipation is 1000mW at absolute maximum ratings of 25 degrees C (case) with a continuous forward current of 500mA. The peak forward current is 1.5A and the reverse voltage is 5V. The lead soldering temperature is at 260 degrees C, making the IR emitter reliably operational in extreme temperatures, from -40 degrees C to 100 degrees C. The OD-110W is ideal for systems using night vision (NV) imaging technology, such as NV goggles and/or cameras, or for integration into markers and illuminators. For more information about Opto Diode's super-high-power IR emitter, please visit: www.optodiode.com/pdf/OD-110W.pdf.
Contact
OPTO DIODE CORPORATION A Division of ITW 750 Mitchell Road, Newbury Park, CA 91320 Russell Dahl, General Manager Phone: 805-499-0335 x312 Fax: 805-499-8108
E-mail:russdahl@optodiode.com
Web Site:www.optodiode.com