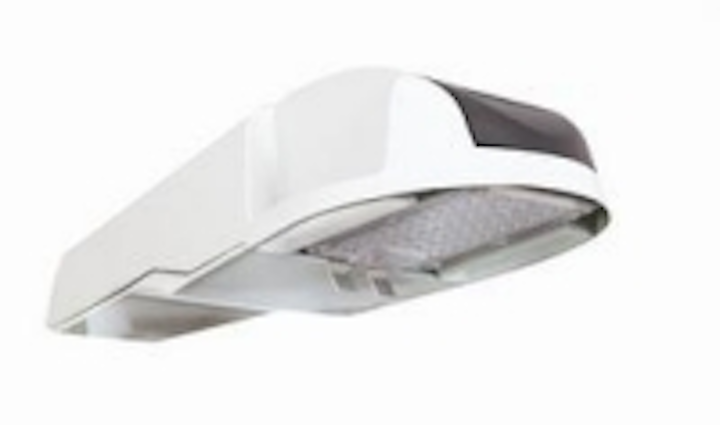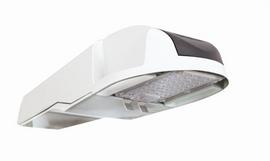 Date Announced: 27 Apr 2012
Satellite Beach, Florida – Leading the global shift towards sustainable LED lightingsolutions, Lighting Science Group (OTCBB: LSCG) announced today the launch of its high performance and feature-rich RoadMasterTM street light. Currently being installed throughout Puerto Rico, the Company's new street light provides a reduction in energy costs during its extended operating life, helping governments and communities avoid soaring energy and maintenance costs associated with traditional high pressure sodium (HPS) street lights. Priced at a fraction of other LED roadway luminaires, Lighting Science Group's new RoadMasterTM pays for itself by avoiding just one HPS lamp replacement, let alone the 4-6 traditional street light lamp changes it is expected avoid over its rated life.
"Our new RoadMasterTM LED street light represents a breakthrough in street light technology," said Jim Haworth, chairman and chief executive officer. "The pairing of price and performance will save communities and cities around the world significant amounts of money. As a company, we don't just speak of catalyzing a clean energy future, we lead—and light—the way."
In an historic partnership with the Commonwealth of Puerto Rico, approximately 4000 high-pressure sodium 100 and 150 watt street lights will be replaced with Lighting Science Group's ultra-efficient and long-lasting RoadMasterTM street lights, resulting in a reduction in energy usage and maintenance costs of up to 50%.
Lighting Science Group's world-class team of scientists and engineers re-conceptualized the design of traditional roadway applications, and as a result, the advanced componentry inside the RoadMasterTM makes the product more affordable and reliable than competing alternatives. The RoadMasterTM joins LightingScience Group's full line of roadway products that have been installed around the world, including Mexico City, Salt Lake City, Sydney, and Washington D.C.
For more information on Lighting Science Group's RoadMasterTM and other roadway products visit: www.lsgc.com. A video of the new streetlight can be viewed here: http://www.youtube.com/watch?v=WskcqNF3aYQ&list=UUrKZqWjEFQTnQv0HALlBCcA&index=1&feature=plcp
About Lighting Science Group
Lighting Science Group Corporation (OTCBB: LSCG) designs, develops, manufactures and markets LED lighting solutions that are environmentally friendlier and more energy efficient than traditional lighting products. Lighting Science Group offers retrofit LED lamps in form factors that match the form factor of traditional lamps or bulbs and LED luminaires for a range of applications including public and private infrastructure for both indoor and outdoor applications. Lighting Science Group's Advanced Projects Group business unit designs, develops and manufactures custom LED lighting solutions for architectural and artistic projects. Lighting Science Group is headquartered in Satellite Beach, Florida; the Company's European operations are based in Goes, The Netherlands; and, the Company has a sales office in Sydney, Australia. Lighting Science Group employs approximately 600 workers building lighting products from domestic and imported parts. Lighting Science Group is a Pegasus Capital Advisors portfolio company. More information about Lighting Science Group is available at www.lsgc.com.
Contact
Andy Beck MWW Group 202-288-6862
E-mail:Andy.Beck@lsgc.com
Web Site:www.lsgc.com