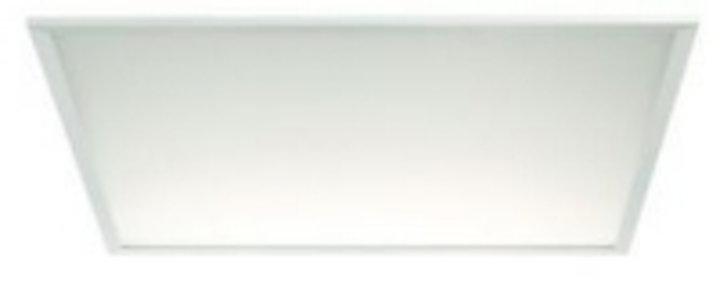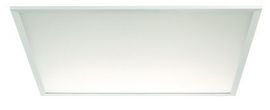 Date Announced: 15 Apr 2012
Light+Building 2012, Frankfurt/Main – Zenaro Lighting announces a new ultra-flat high quality LED light panel. Integrated into recessed module ceilings, Zenaro's AXENIA provides an outstanding modern lighting solution for offices, rest areas, corridors and meeting rooms.
The newly developed LED panel is characterized by an extremely flat mounting height of only 9.5 mm and a light weight of 4 kg. With dimensions of 595x595 or 620x620 mm, the luminaire is easy to install in standardized, commonly used grid ceilings.
Zenaro's AXENIA comes in a filigree, white power-coated aluminium frame, fits perfectly in with the general look of the ceiling surface and generates a bright, homogenous, pleasantly diffused illuminating surface. The new LED panel is available with light outputs from 2250 to 4450 lumens and in the light colors 3000K, 4000K, 5000K and 6000K.
The LED light panel can optionally be switched on/off or dimmed using a 1-10 V wall dimmer or a remote control. A special light-diverting optical control film with unilateral microstructure (refraction foil) reduces glare. Thus the luminaire is ideally suited to provide pleasant light at the workplace. With associated system accessories, Zenaro's AXENIA panel can also easily be used as a wall element or a pendant luminaire, offering a broad range of application possibilities extending into the private sphere.
Key features of Zenaro's AXENIA LED licht panel at a glance:
• No heat generation -> no cooling required;
• Ultra-flat design (mounting height only 9.5 mm);
• Filigree, white-coated aluminium frame
• Homogeneous light distribution
• Performance level up to 4450 lm
• Warm, neutral and daylight white (3000K, 4000K, 5000K, 6000K)
• Dimmable (1-10V) and controllable from remote via remote control
• Light-diverting optical control film reduces glare to provide a pleasant working place illumination
• Wall and pendant versions using easy to mount system accessories
About Zenaro Lighting
Zenaro Lighting offers perfect lighting solutions for every need using the best LED technology available. Zenaro's product range includes technically advanced and expertly crafted street, industrial, office and lifestyle lights as well as retrofit luminaires.
Contact
Zenaro Lighting
E-mail:press@zenarolighting.com
Web Site:www.zenarolighting.com